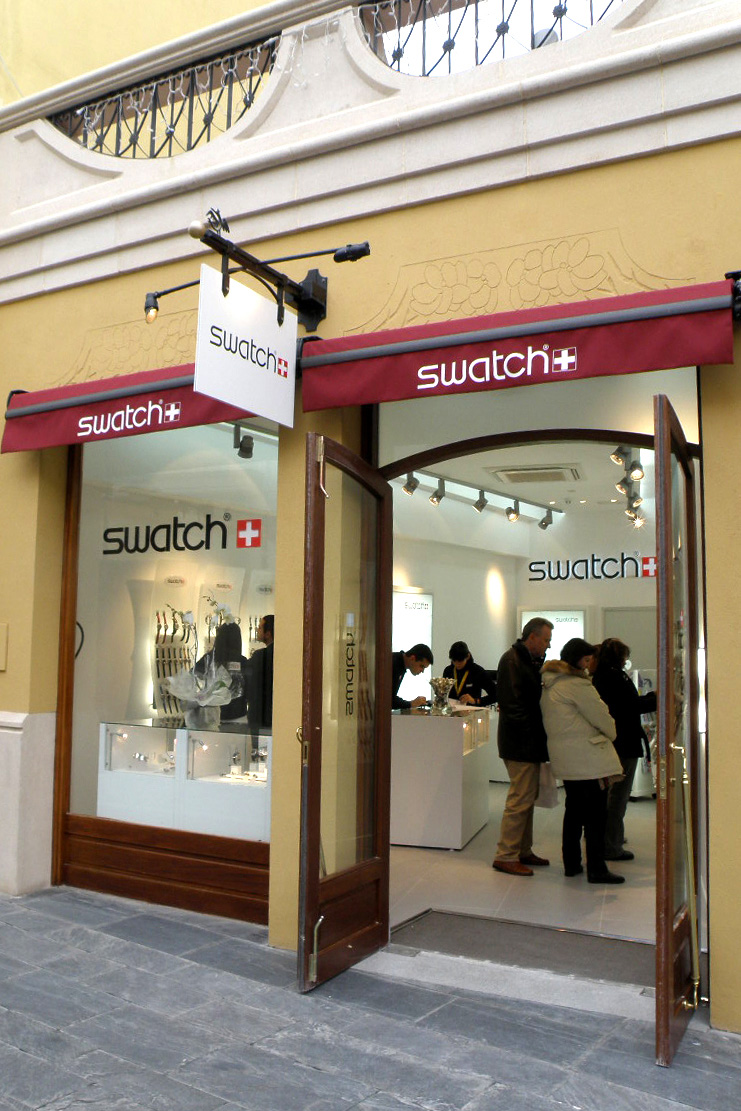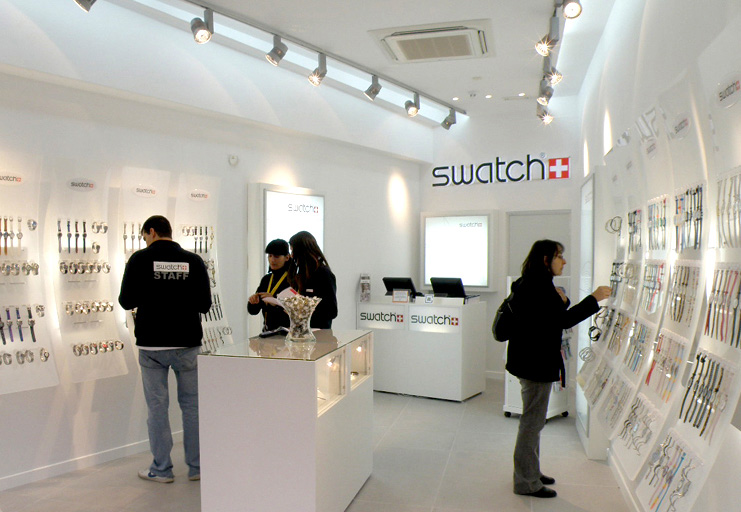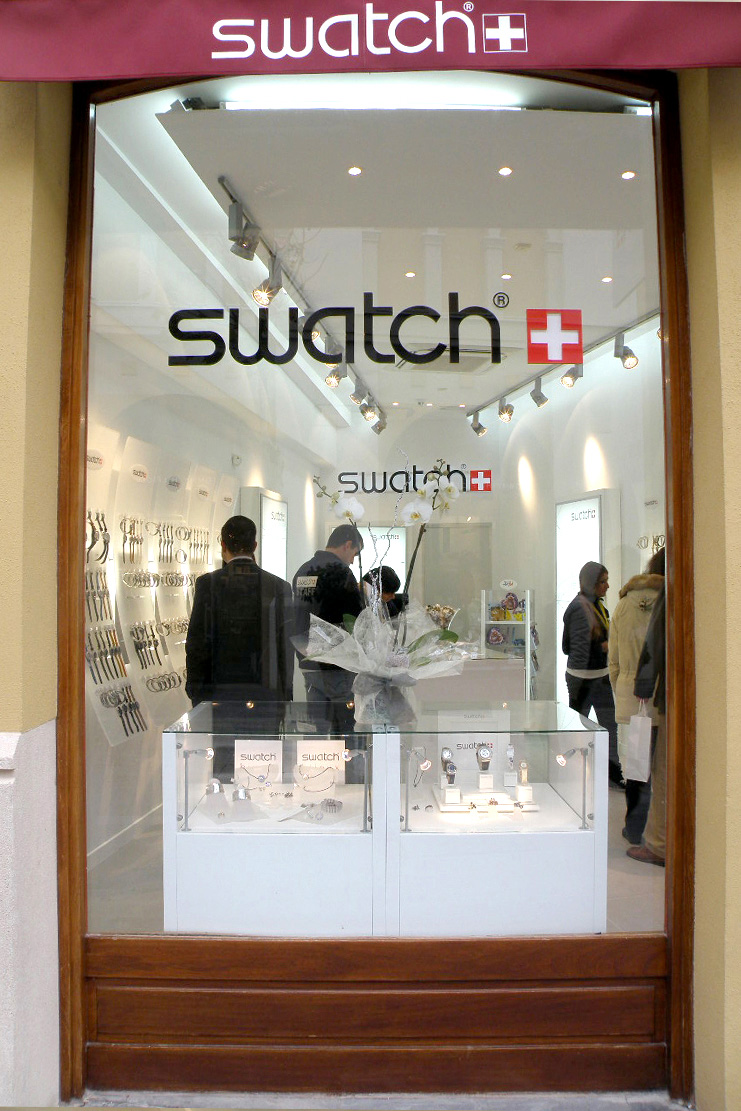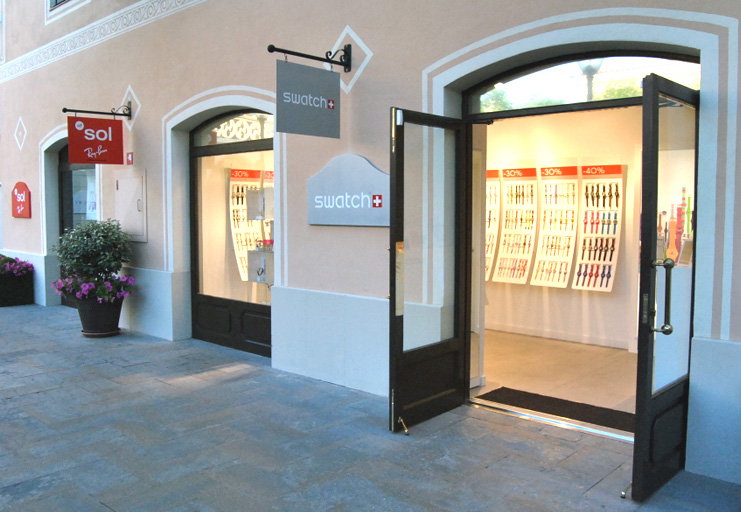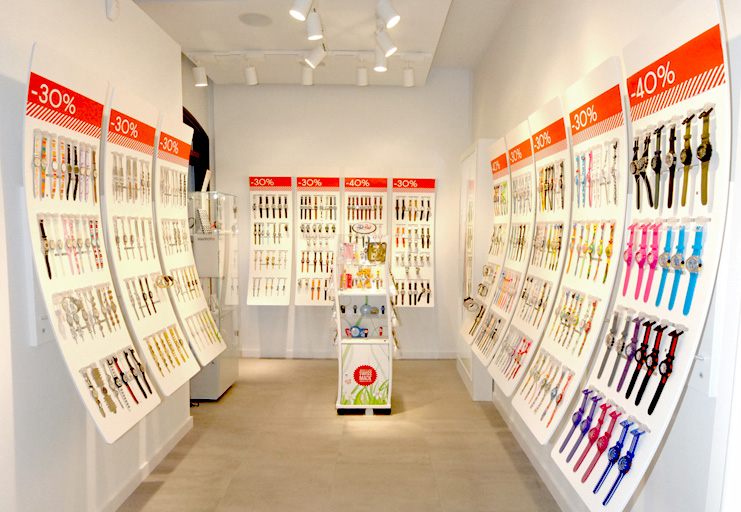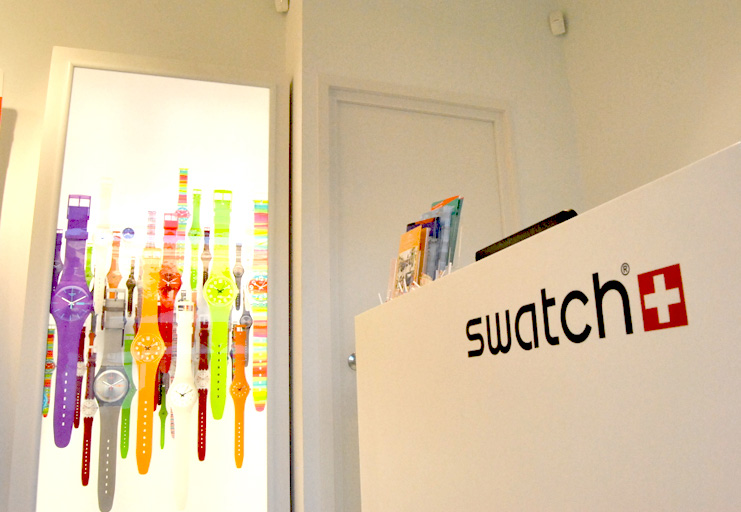 SWATCH
Shops
La Roca, Barcelona / Las Rozas, Madrid
Between 2010 and 2012, we worked on two Swatch shops in two of the most important outlet shopping centres of the country, "Las Rozas" in Madrid and "La Roca" in Barcelona.
The concept of a Swatch Outlet shop is an adaptation on the generic shop image. The shops were defined with a neutral interior design, using the brand's regular stands as featured in all their points of sale. The same communication and image elements (logos, visuals, banners, etc) as in generic shops were also used.