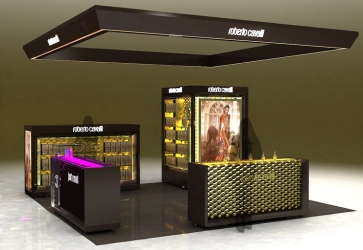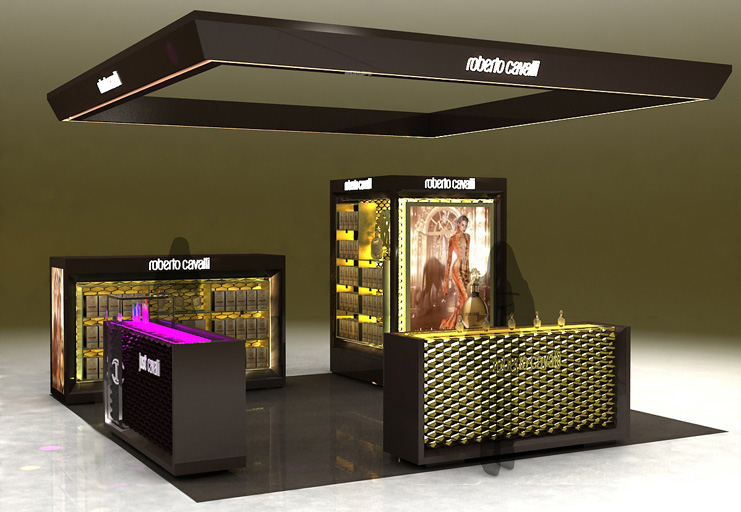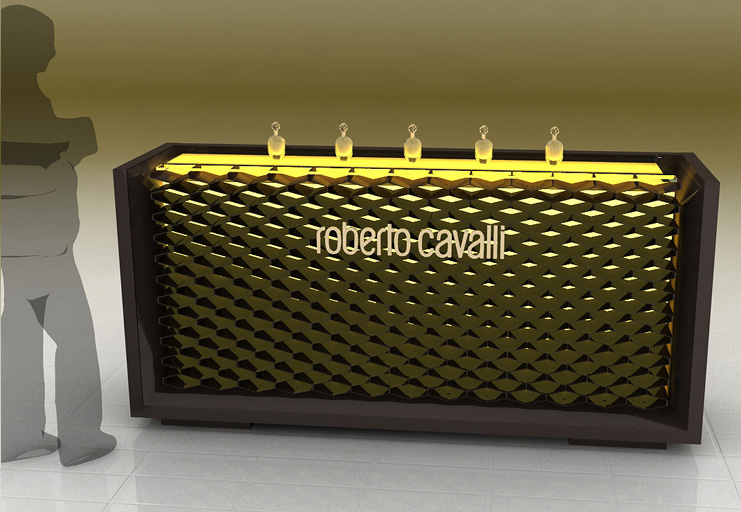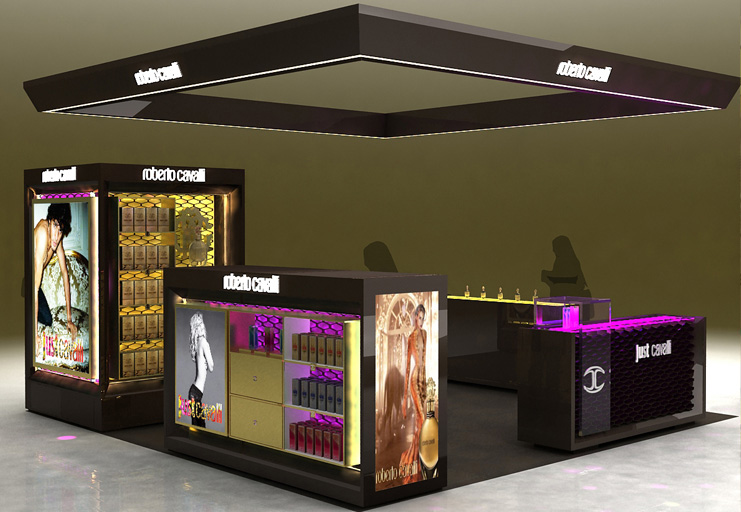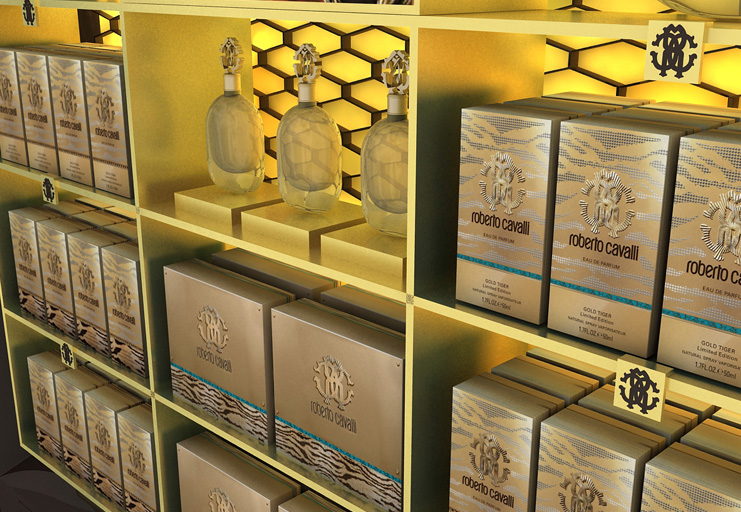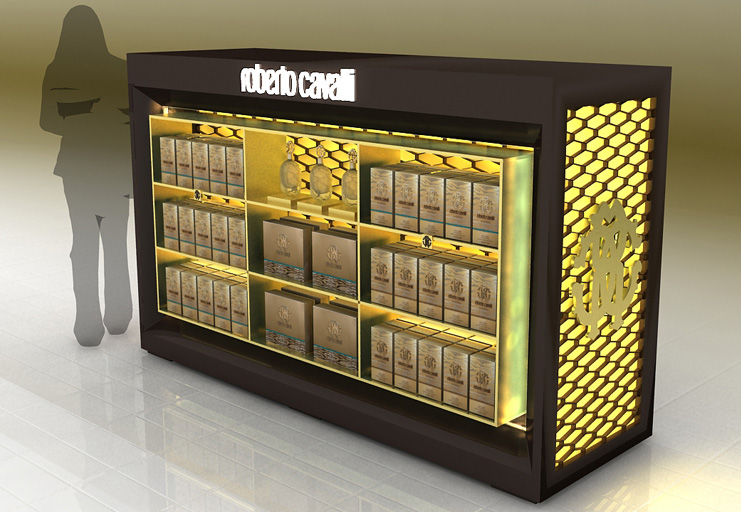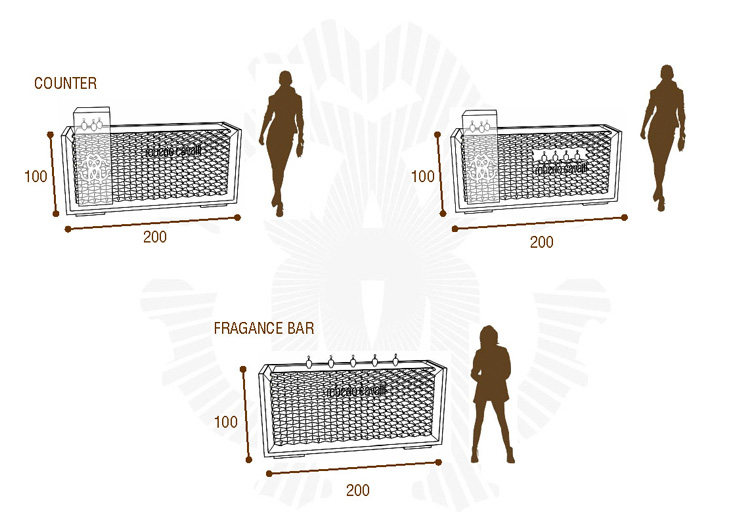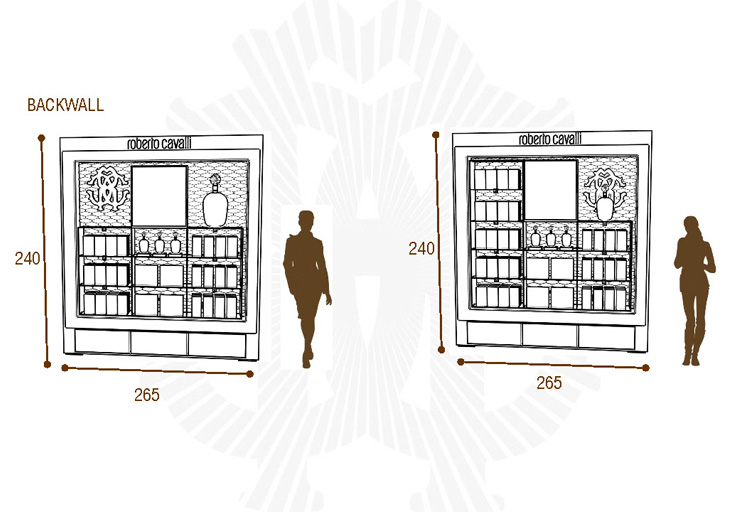 ROBERTO CAVALLI
Brand Concepts
COTY put out an international tender to create the corporate furniture image for Roberto Cavalli. 4 agencies took part: one from London, 2 from Paris, and us. We developed the initial proposals for the basic furniture based on the briefing.
Our inspiration came from the complex combination of the Italian designer's aesthetics, materials and trends, to propose some eye-catching and somewhat eccentric designs on a par with his collections. The outcome was a daring and innovative proposal, whilst also being elegant and functional.
Our proposal made the final two, but the English studio won the tender in the end. However, we were then asked to collaborate on the technical developments and adaptations for the entire furniture series. We contributed all our technical development abilities and knowledge of the point of sales domain, to come up with the definitive furniture series, and as a final step, produce the technical book.