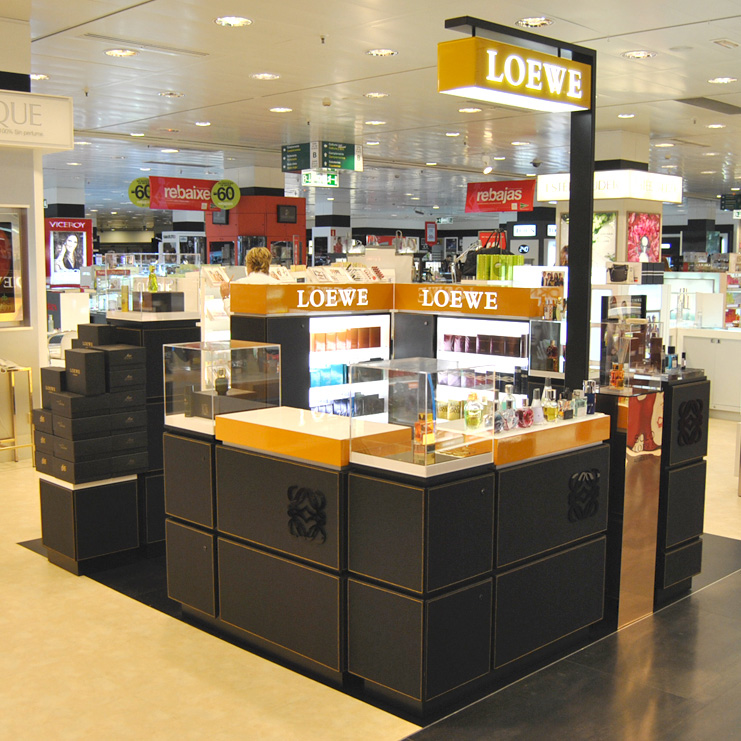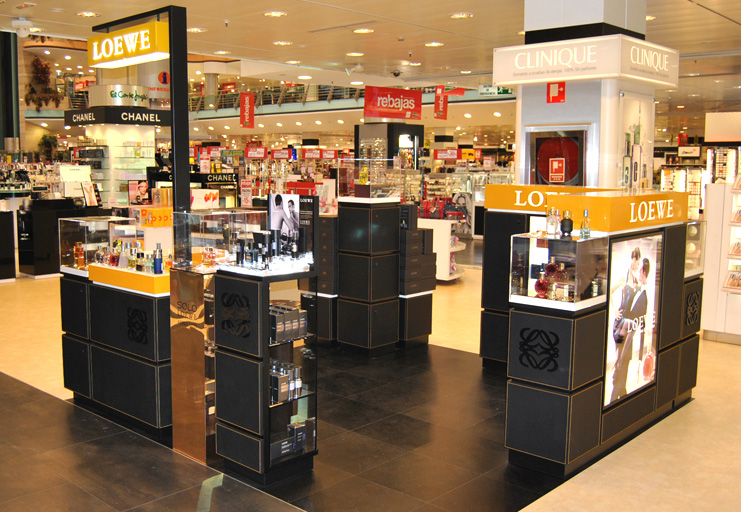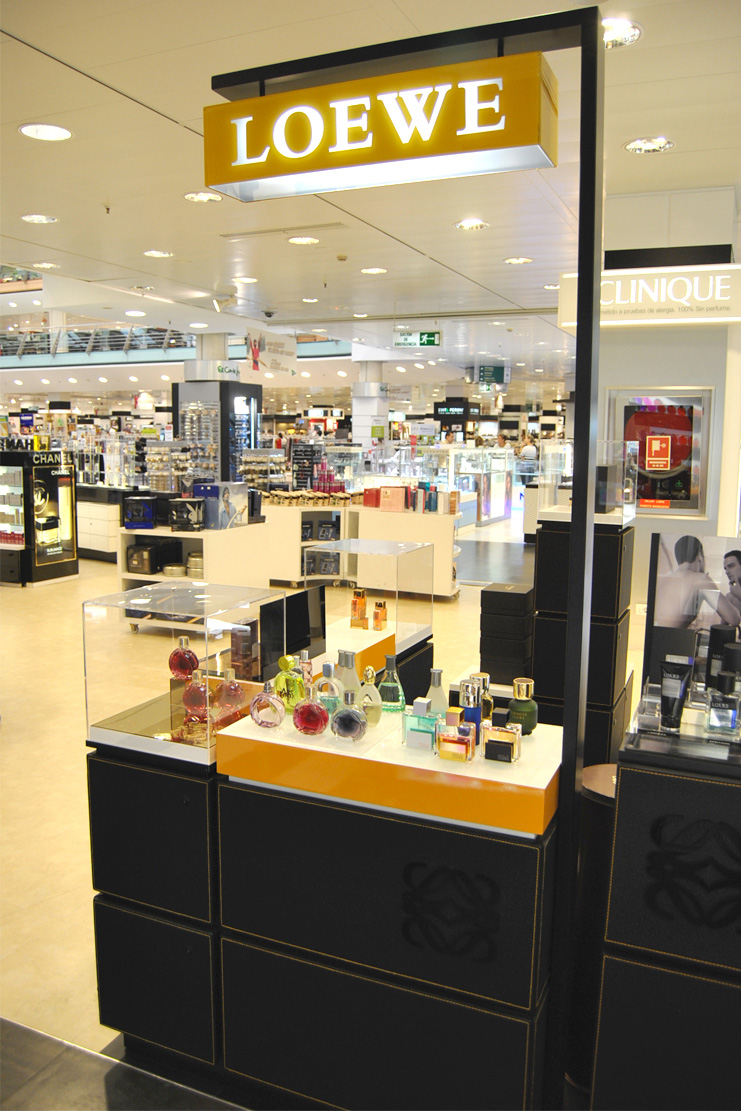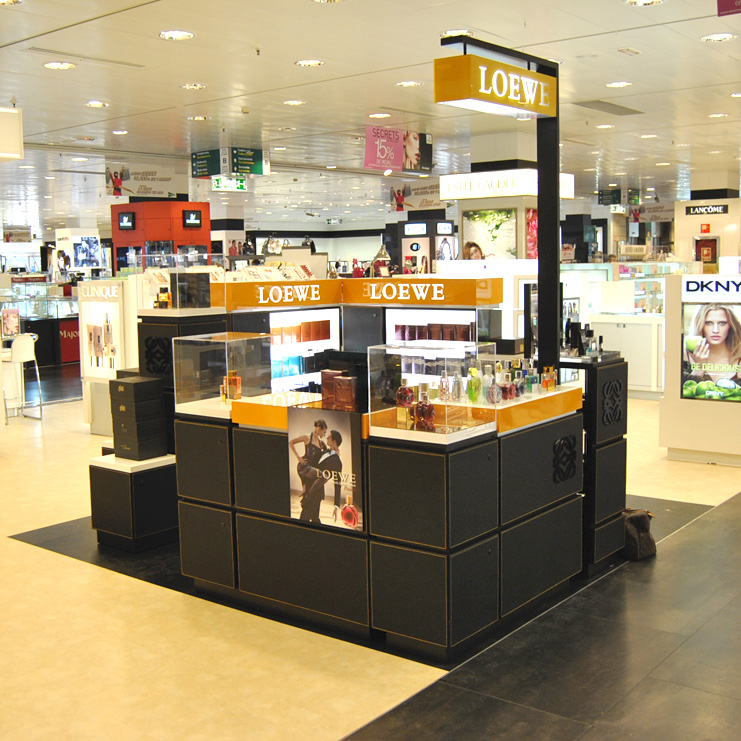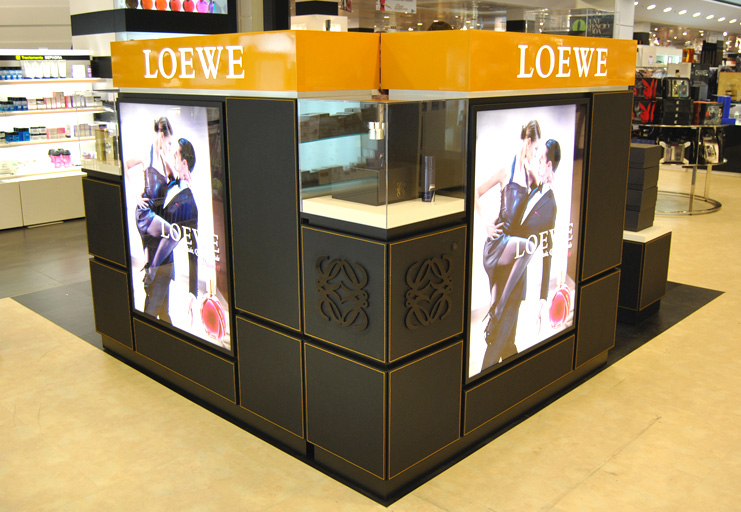 LOEWE
Corporate furniture
ECI Cornellá, Barcelona
The Loewe brand from Grup LVMH commissioned us to manufacture their corporate stand in the El Corte Inglés Cornellá department store. One of the client's previous projects predetermined the distribution of the space and the elements that were used.
Our work only involved the manufacture and assembly of the stand based on the brand's manufacturing recommendations and their technical book.