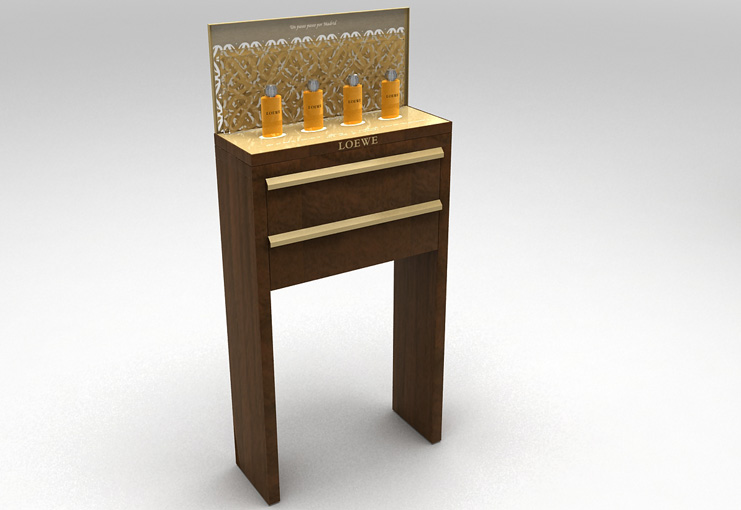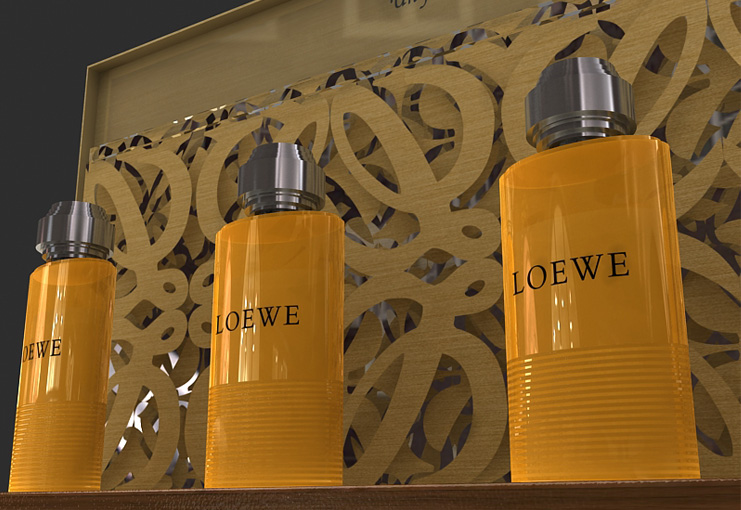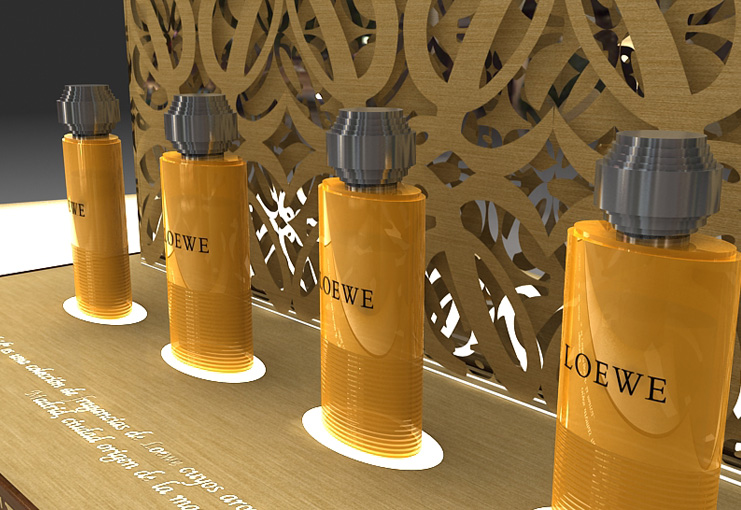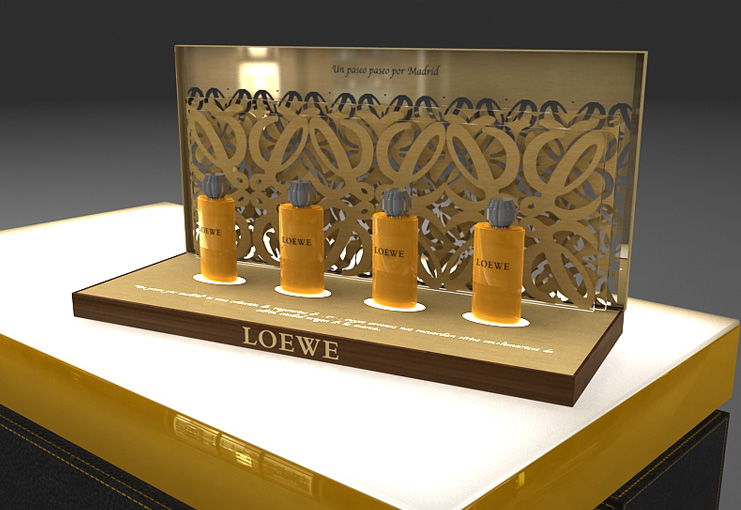 LOEWE
POS
Product Launch for fashion shops
When the brand decided to add an element to exhibit and sell fragrances in their fashion shops, they asked us for a proposal for a luxury POS design for that purpose.
It involved a limited production, high quality, luxury element, given the setting it was to be located.
The design responded to the combination of the brand image of the fashion division and their fashion shops, always using their renowned logos and aesthetic base.