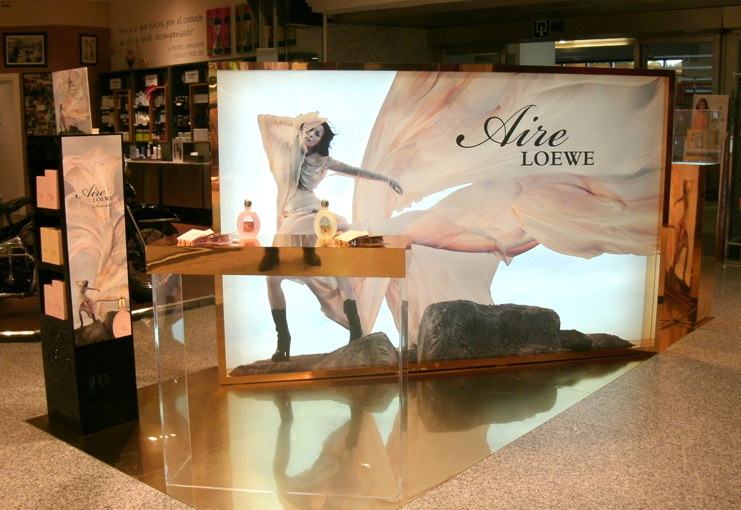 LOEWE
Promotional Aire de Loewe
El Corte Inglés 
Loewe commissioned us to design and produce their promotional spaces for their new Aire Sensual fragrance. The proposal focussed on highlighting the values of the materials that complement the product. A bright gold colour was used (even on the floor), with large vivid images, and very logical and architectural spaces. This is also a reference to the design of Loewe's spaces and furniture.
The production and installation was implemented in the El Corte Inglés Pozuelo (Madrid) and Nervión (Sevilla) department stores, and in Madrid airport. The modified design of each space was based on the general proposal.