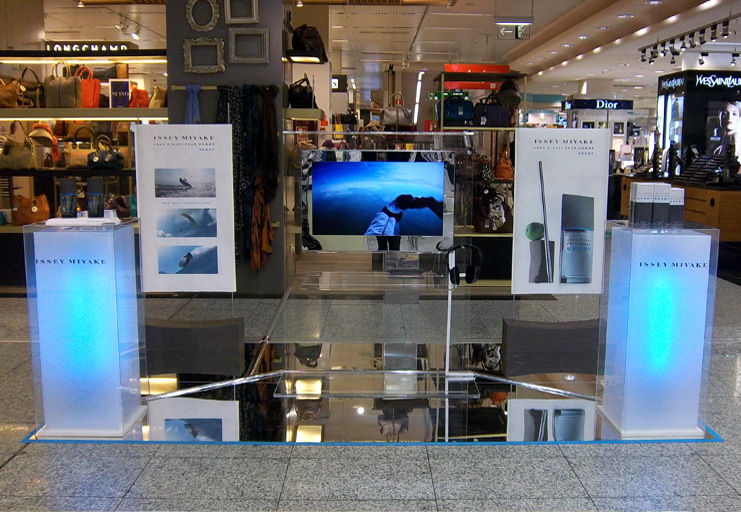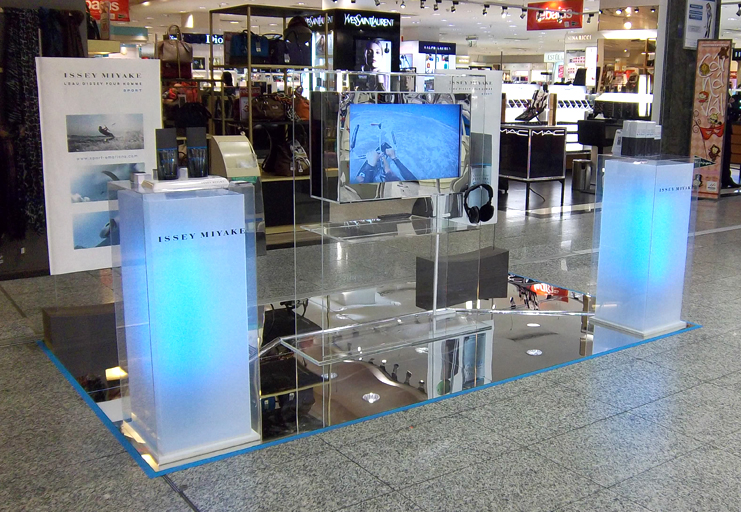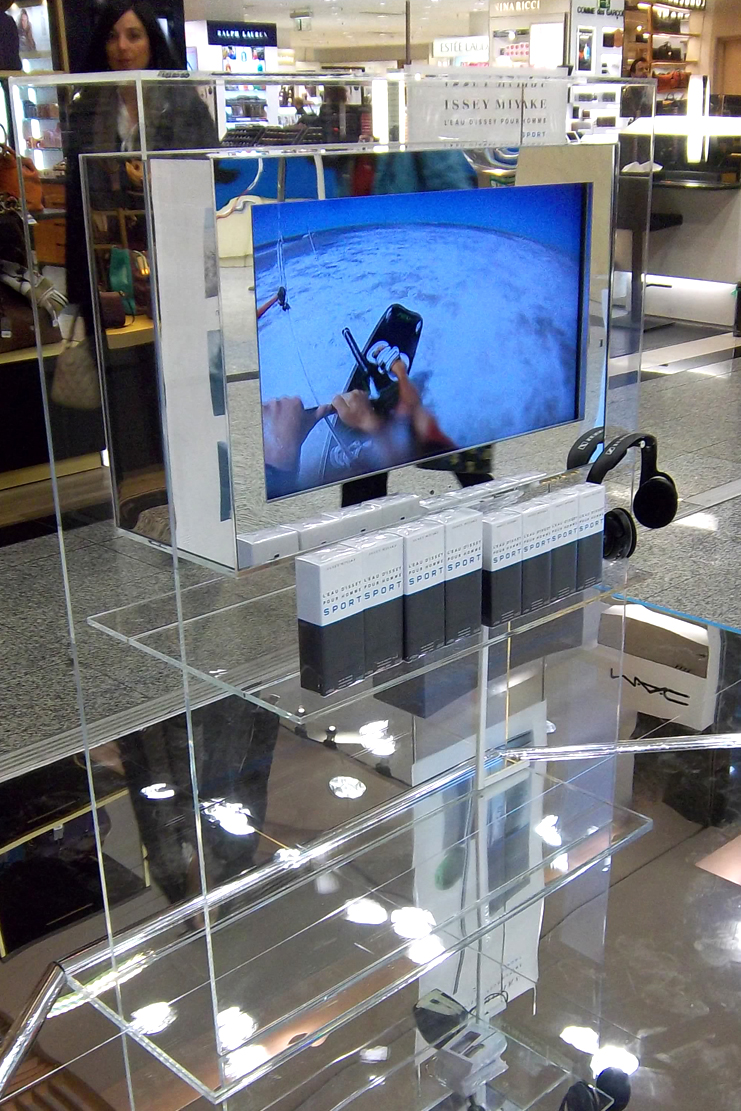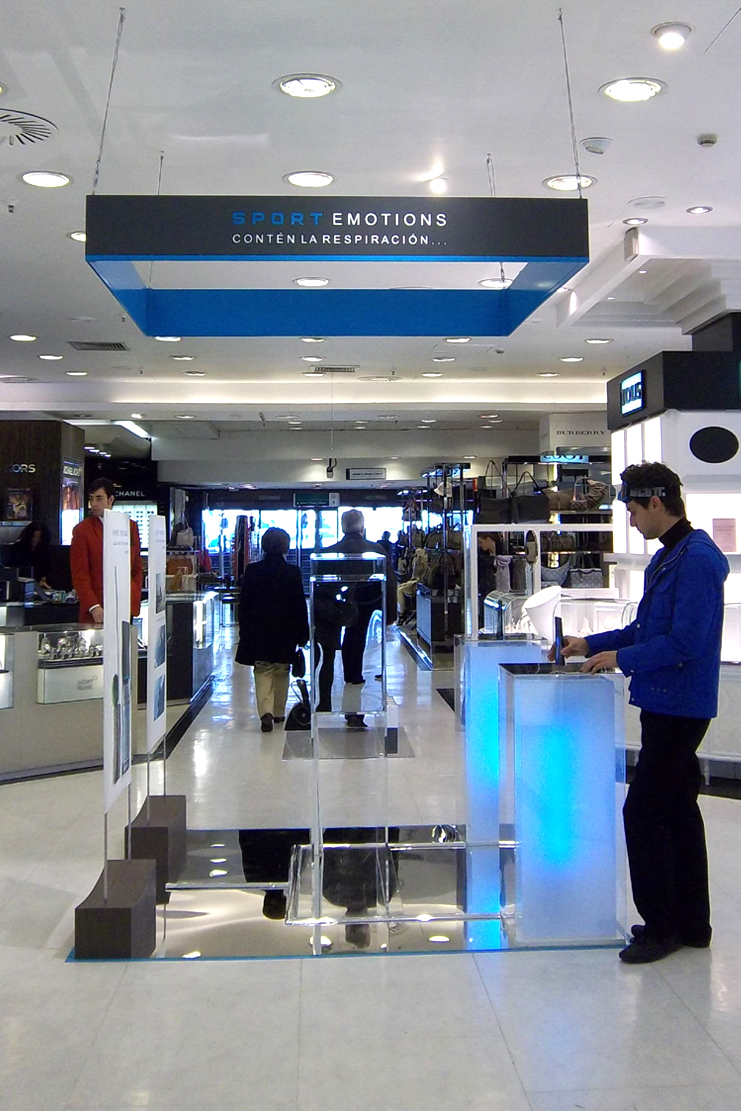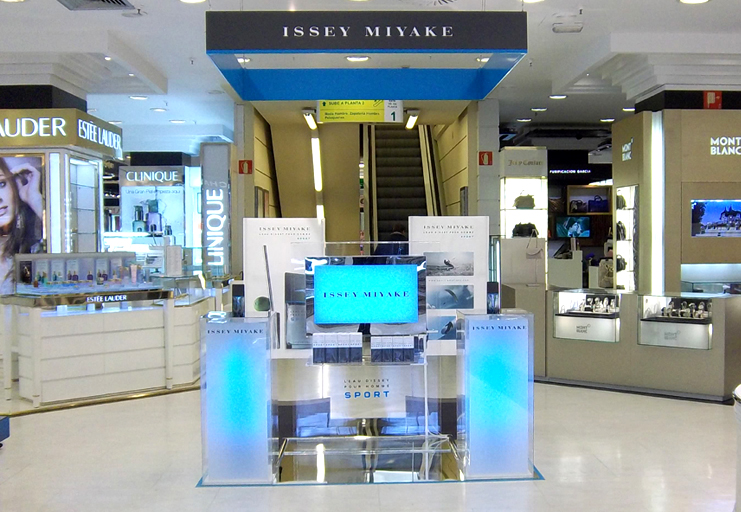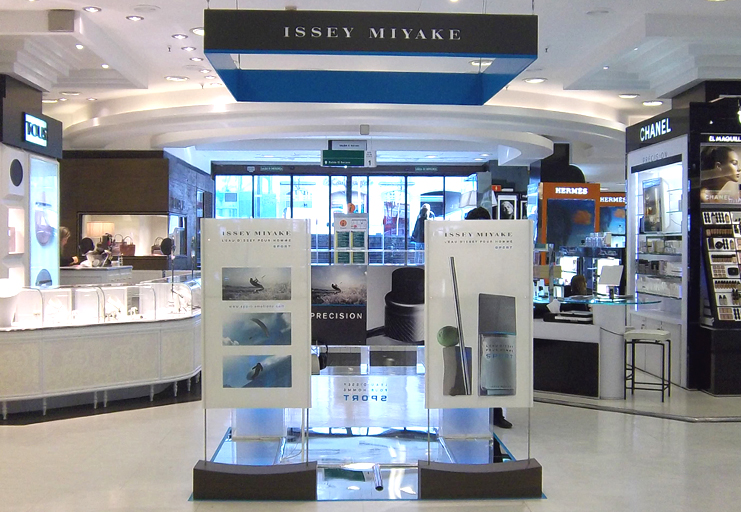 ISSEY MIYAKE
Issey Miyake Sport
Promotional
El Corte Inglés
This project involved the demonstration of Issey Miyake's newly created image for their new Sport fragrance in a promotional space.
A series of elements to support the communication were created, inspired by extreme sports (natural wood, aluminium, technical materials, etc.), the natural world, and the aesthetics of the images used for the launch campaign.
This resulted in a light, dynamic space, with striking images, which appealed to the product's target audience.