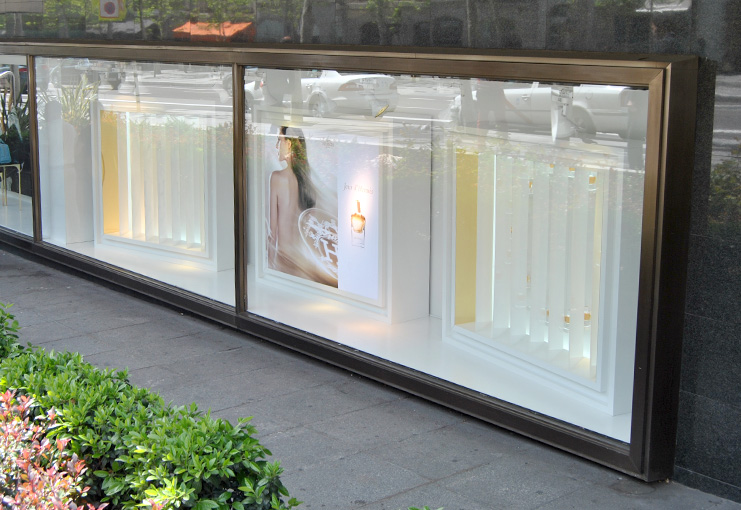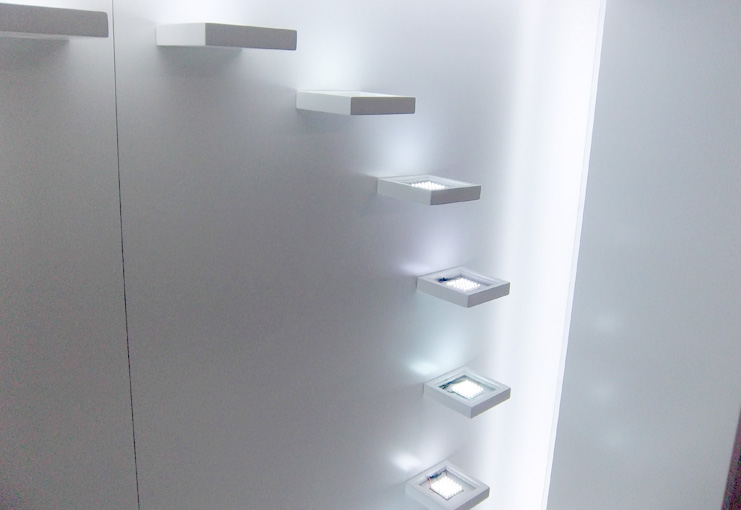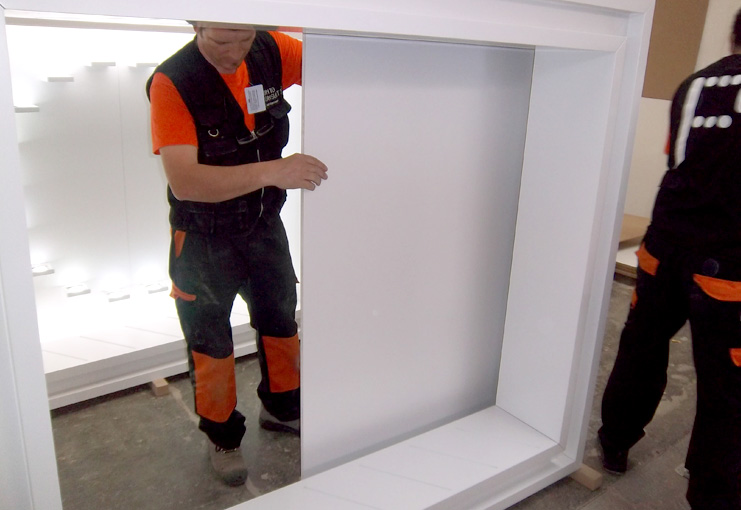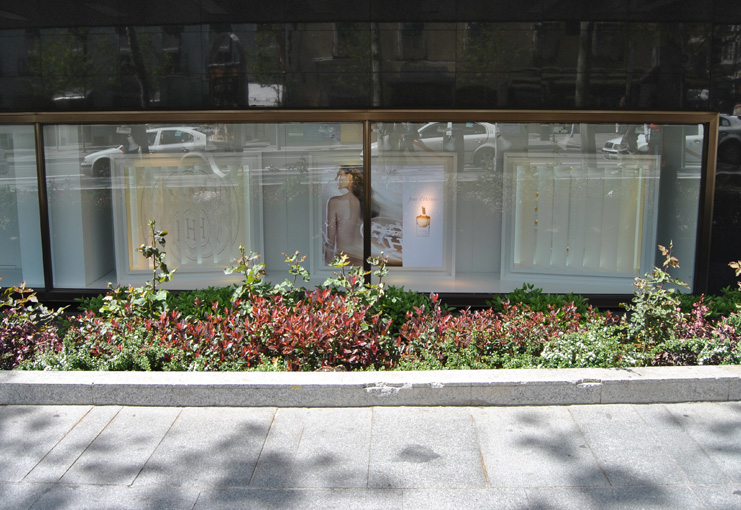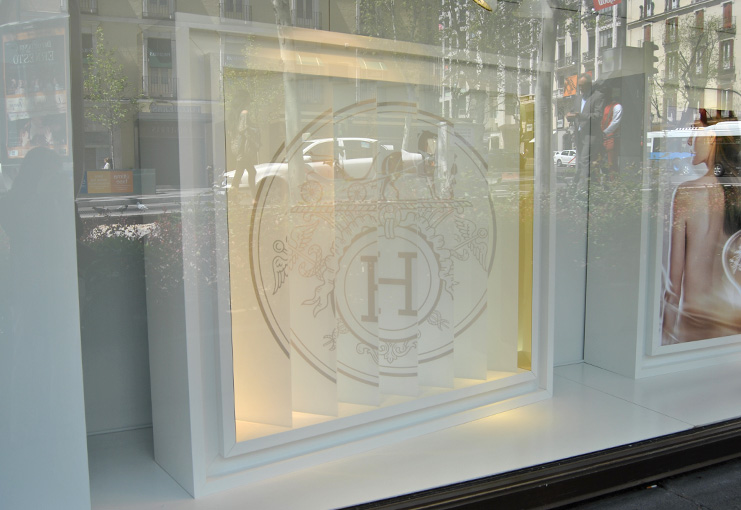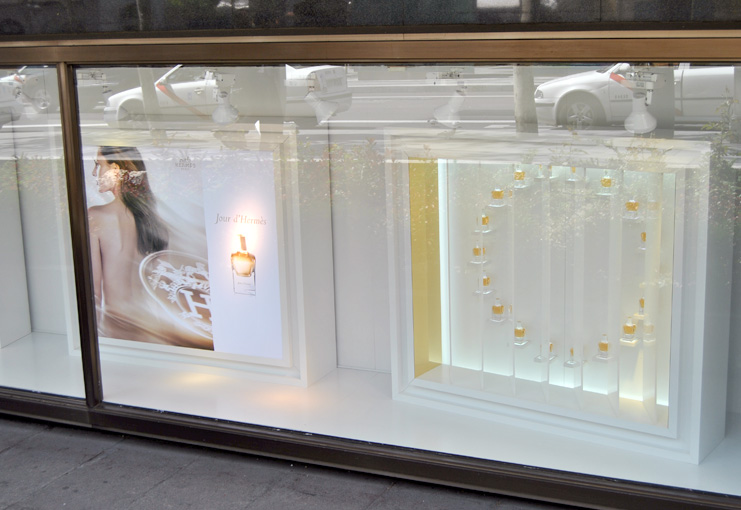 HERMÈS
Windows
El Corte Inglés Serrano
This is a unique shop window display commissioned by Hermès for the El Corte Ingles Serrano store, to coincide with a promotional space within the same store. The display represented the elements designed for the launch of the brand's new product. Features were created to support both the product and the image, which helped to decorate the huge shop window area (over 7 metres long). LED solutions were used to ensure both optimal illumination during the day and appropriate highlighting of the quality of the features. This was a key aspect of the proposal, which was based on a range of light beams shining on a range of sloping surfaces.
The outcome was an elegant and luxurious shop window display, yet simple in form and content. The perfect complement to our in-store promotional space solution.