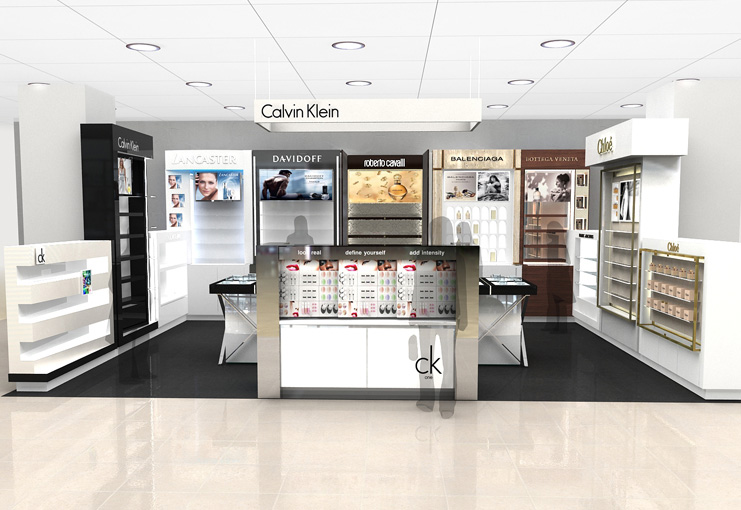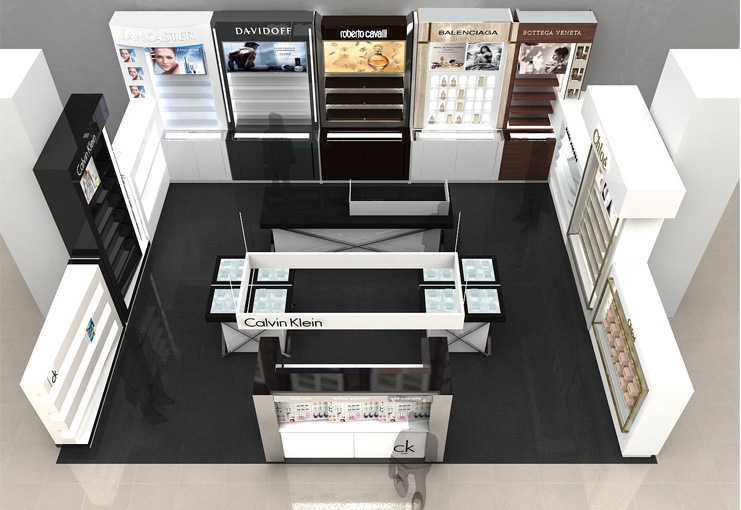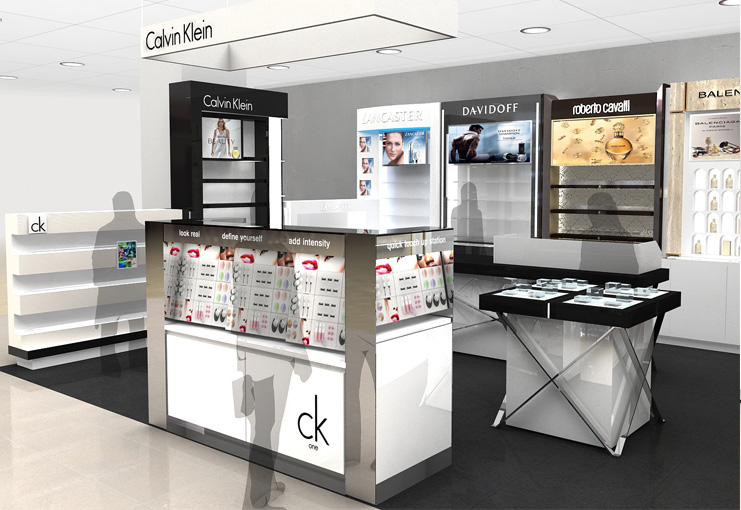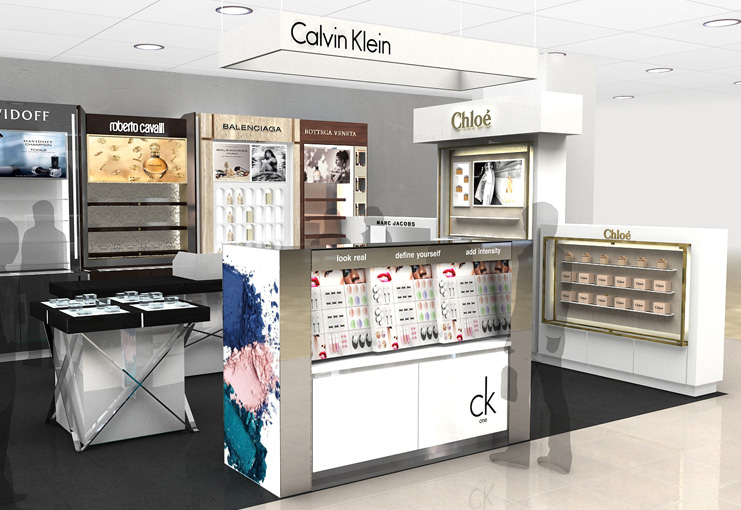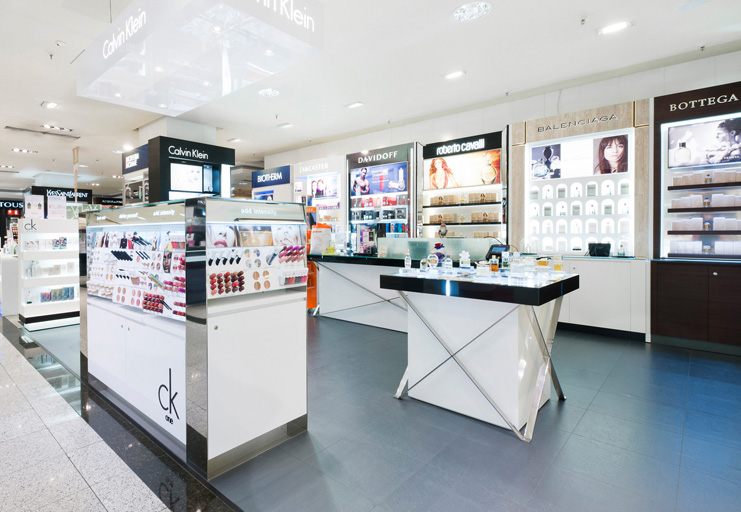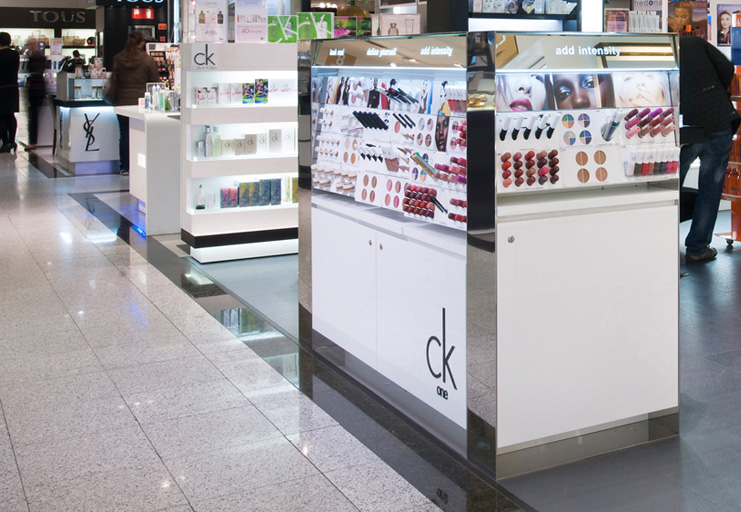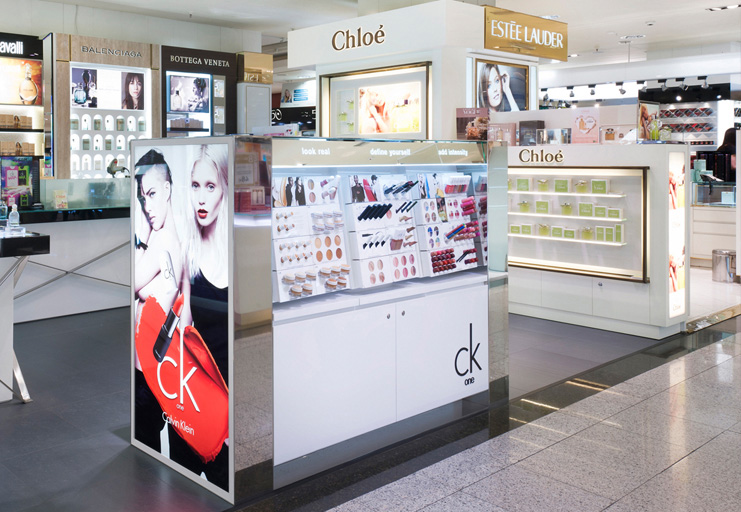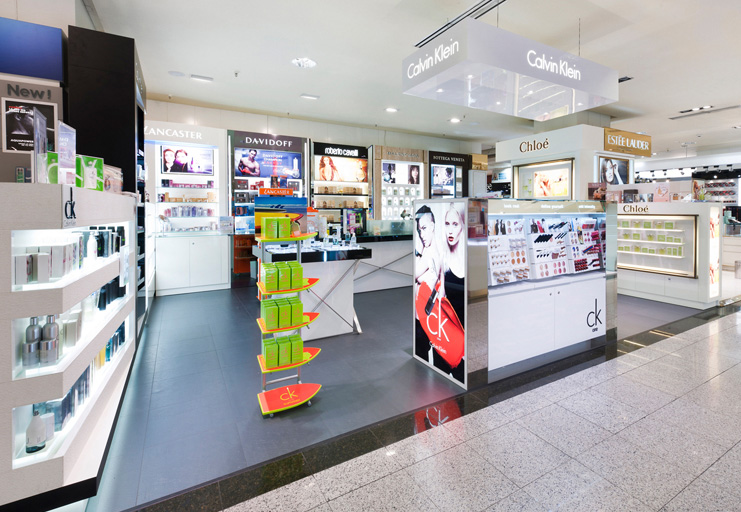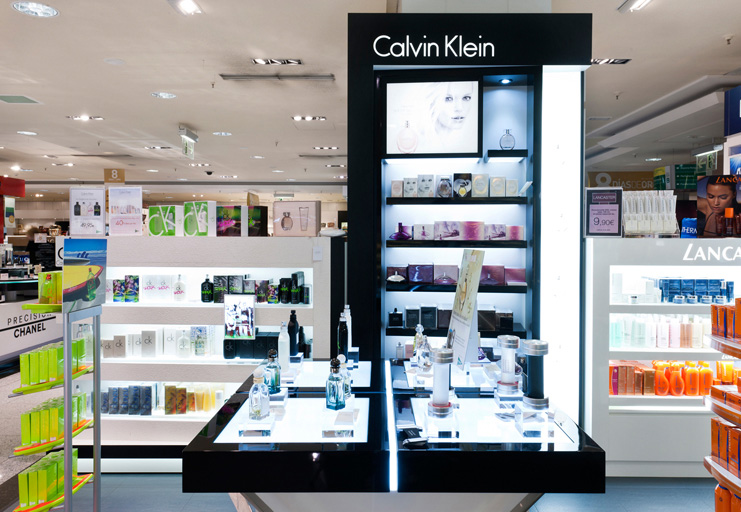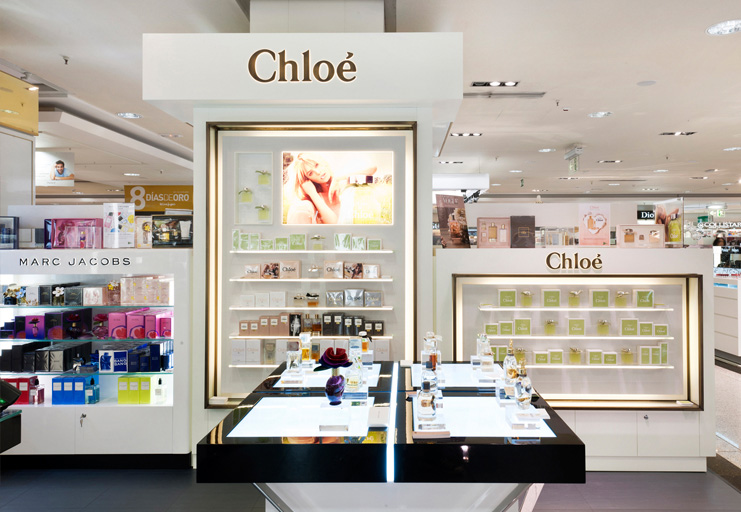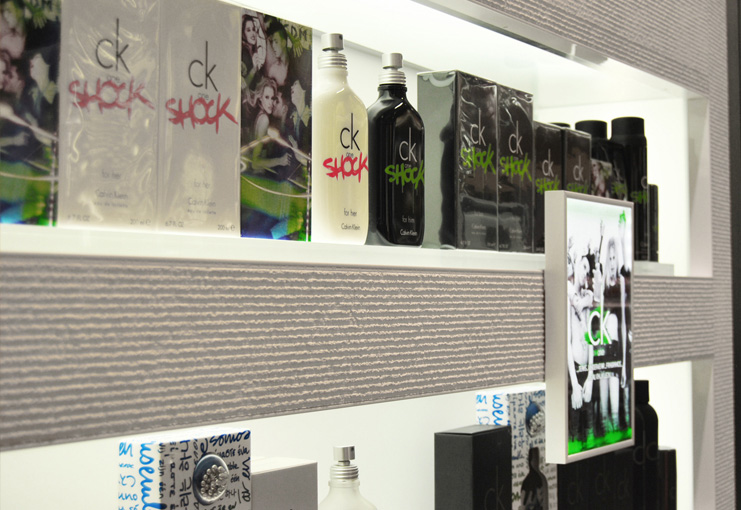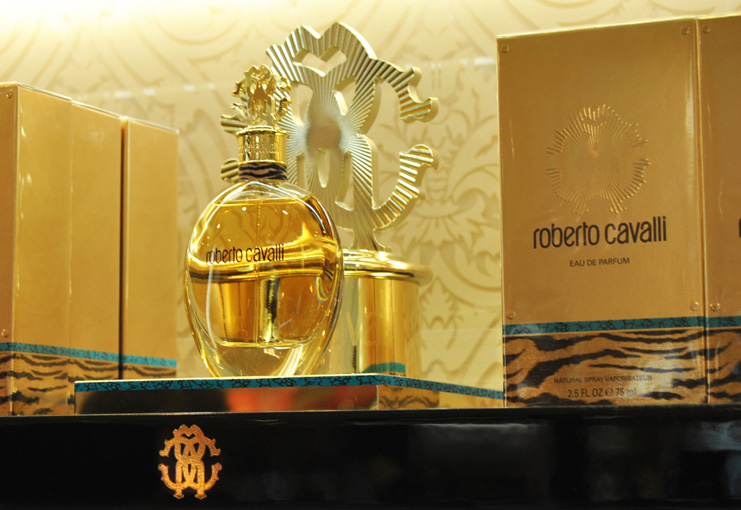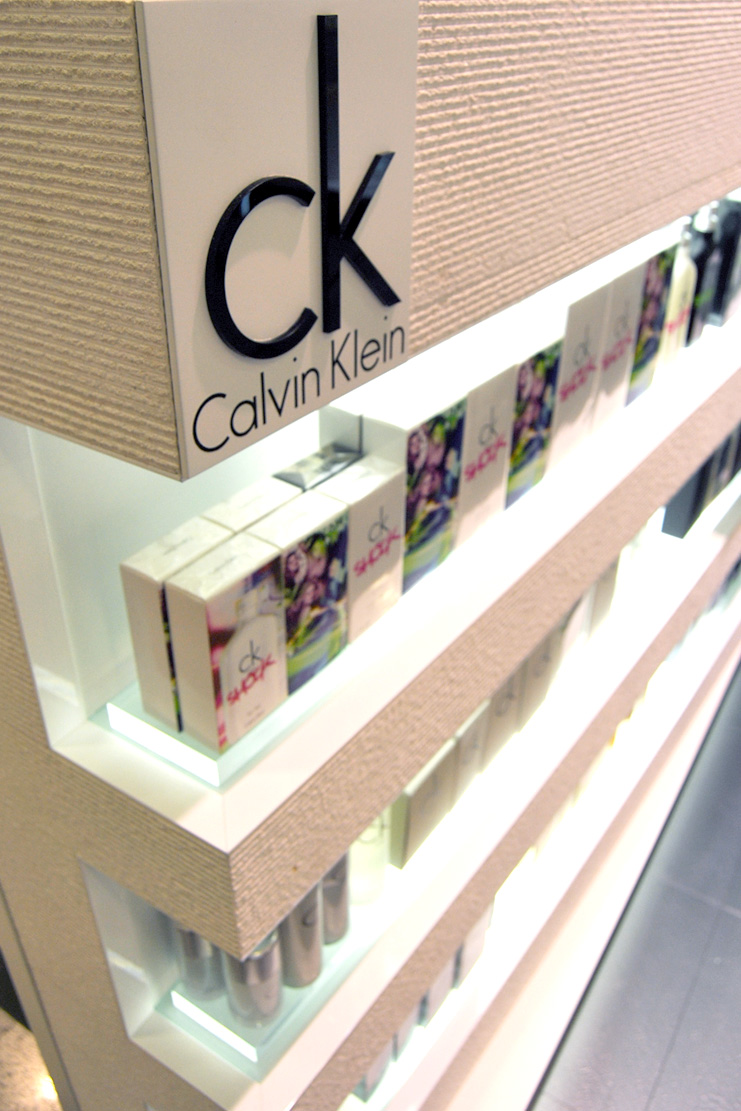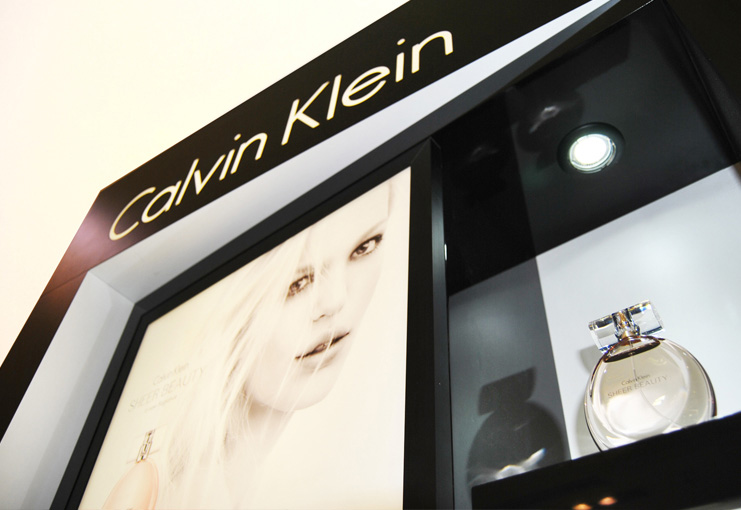 COTY ESPAÑA
Stand Multibrand
El Corte Inglés Sagasta, Zaragoza
We were commissioned by COTY ESPAÑA to design and produce their new multi-brand space for:
• Calvin Klein – Ck
• Ck Make Up
• Lancaster
• Roberto Cavalli
• Davidoff
• Bottega Veneta
• Chloé
• Balenciaga
• Marc Jacobs
Having to represent a wide variety of brands in a relatively reduced space was the difficult aspect to the project. The study of volume, traffic and usage of the spaces and the furniture was a key aspect prior to the design phase.
As well as resolving where the different brands should be located on the floor, the standard designs of each brand were adapted to the selected spaces.