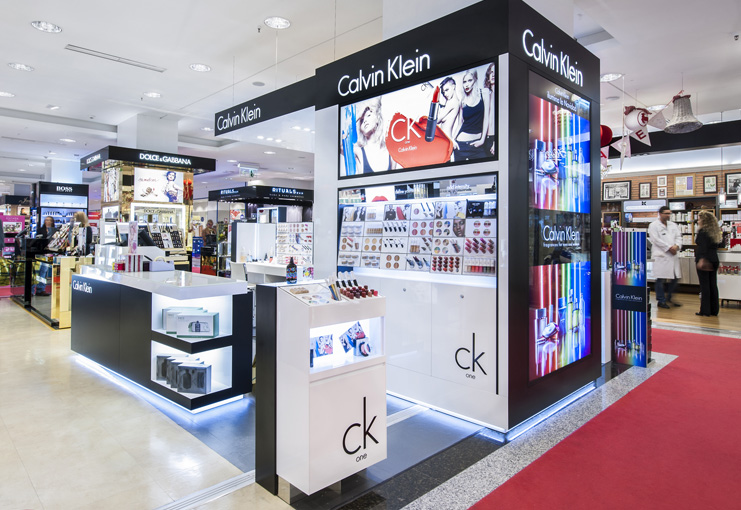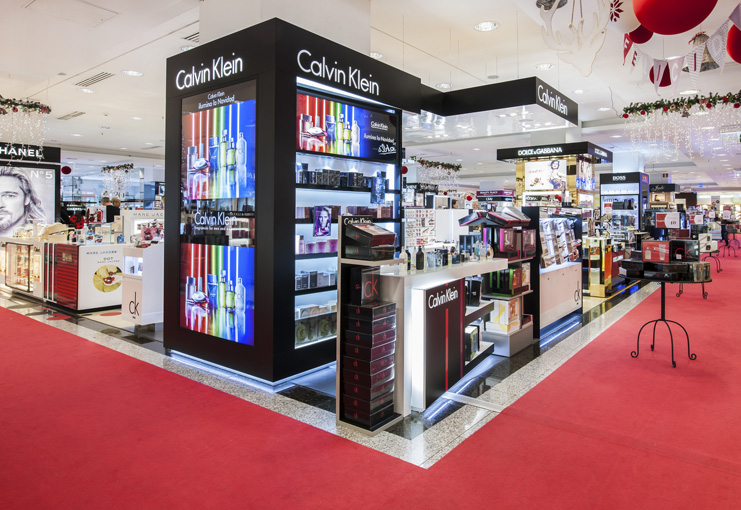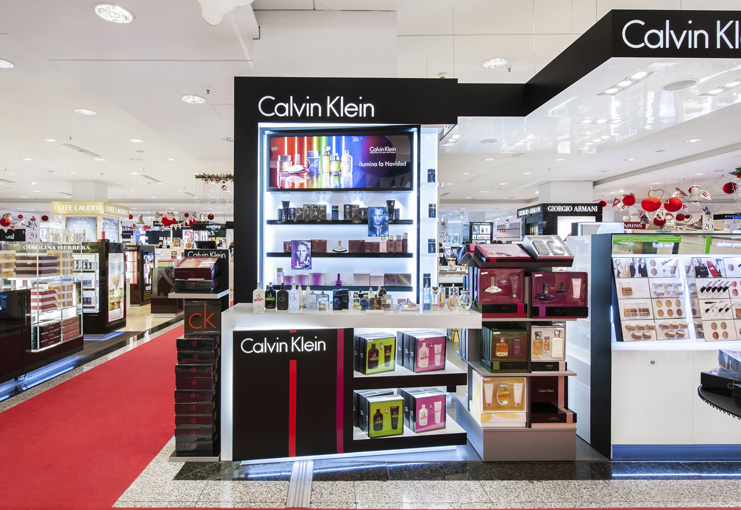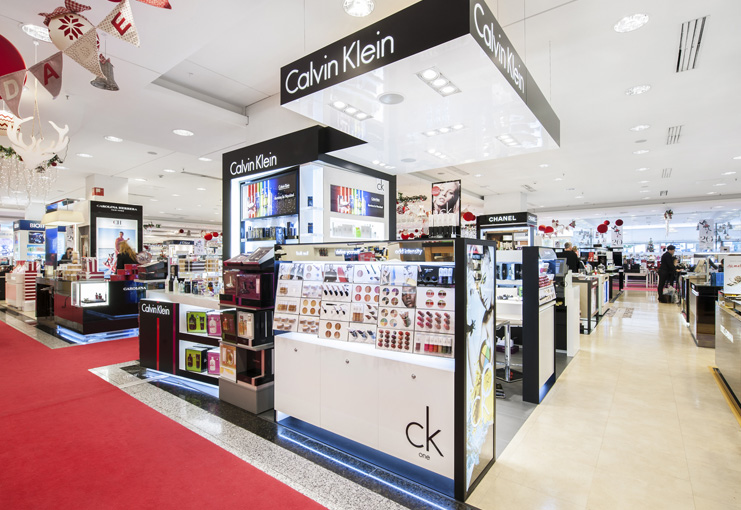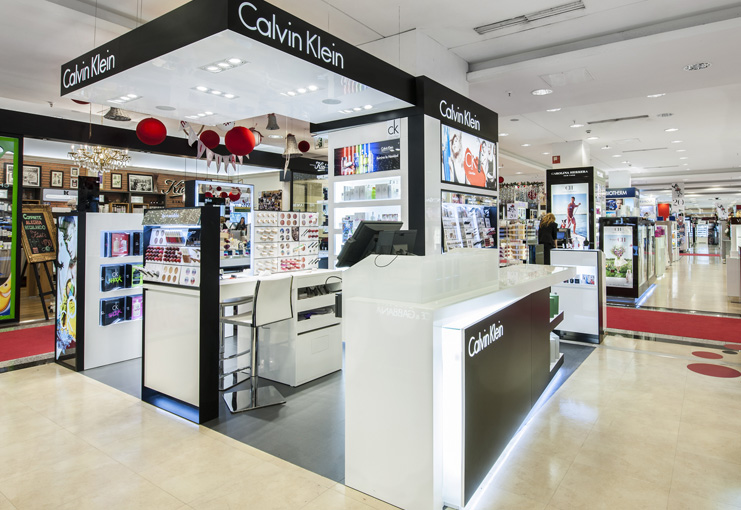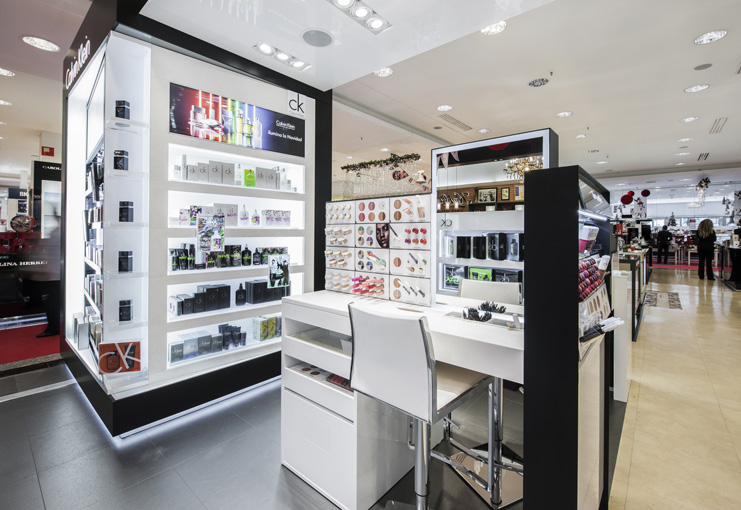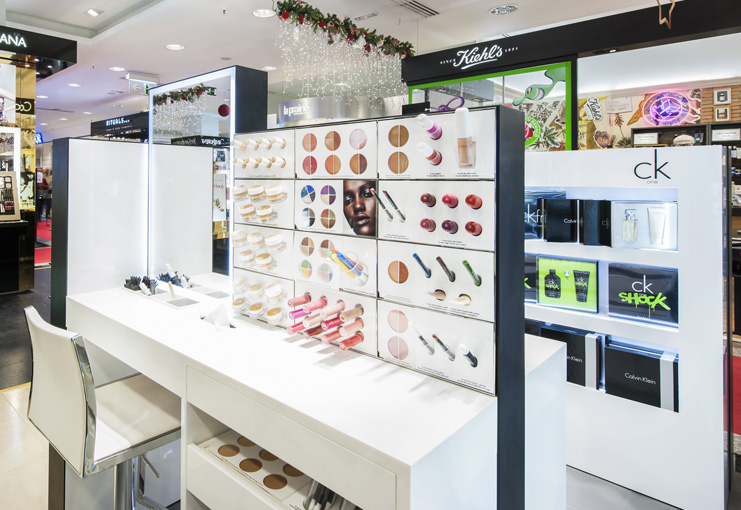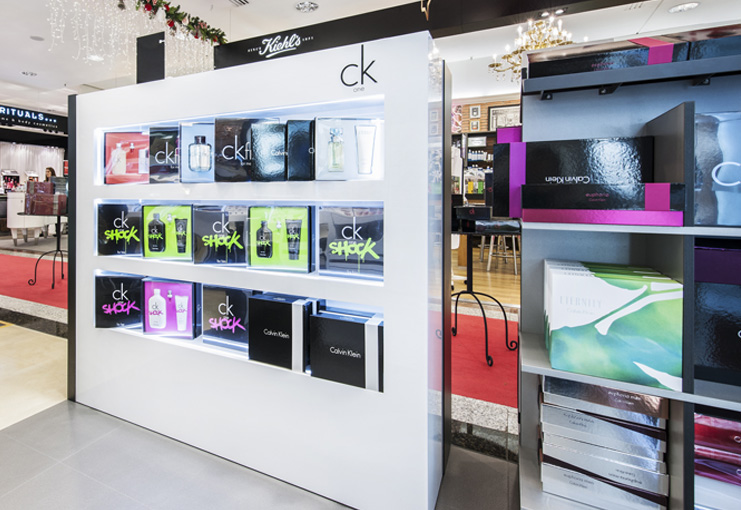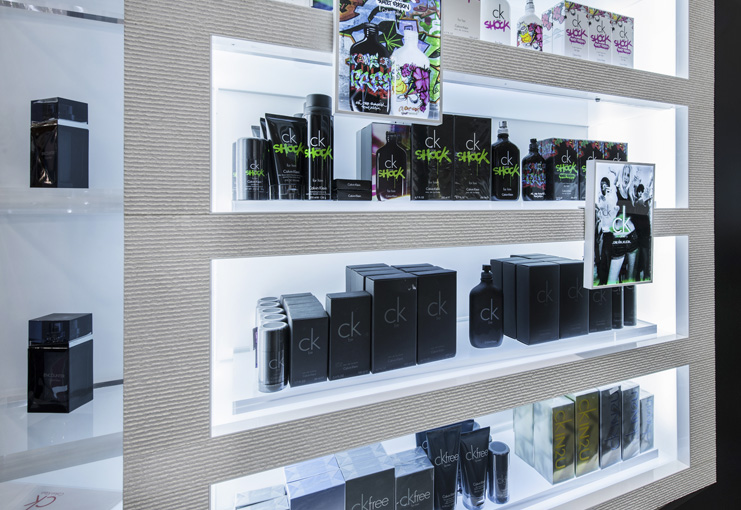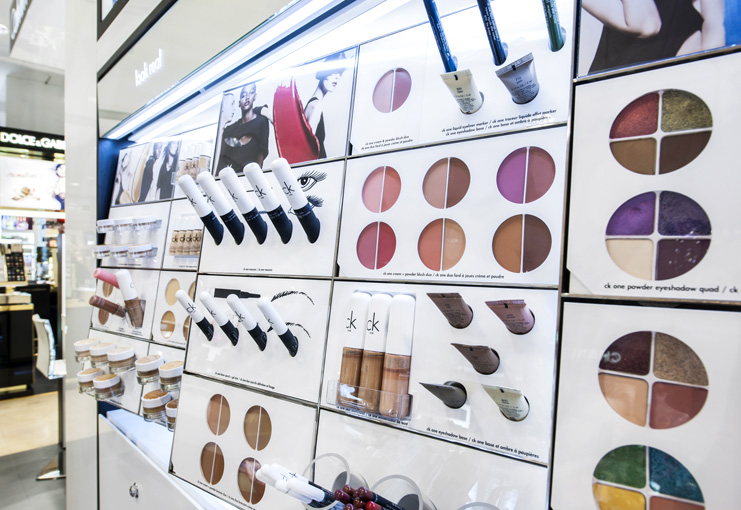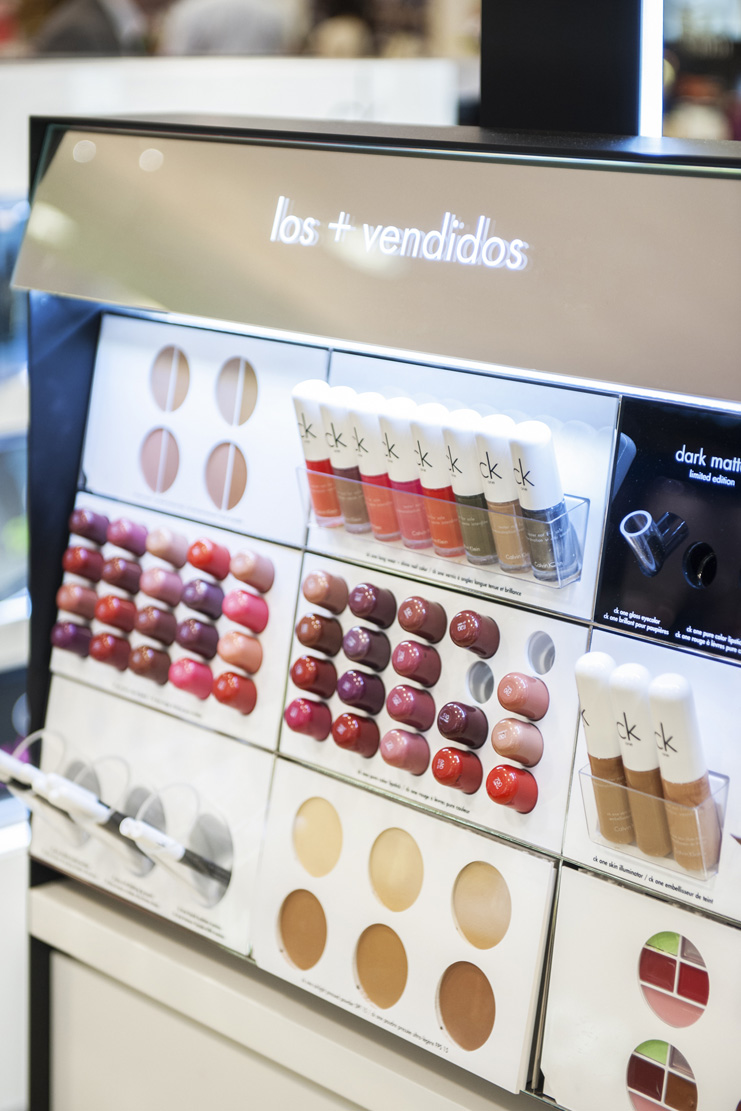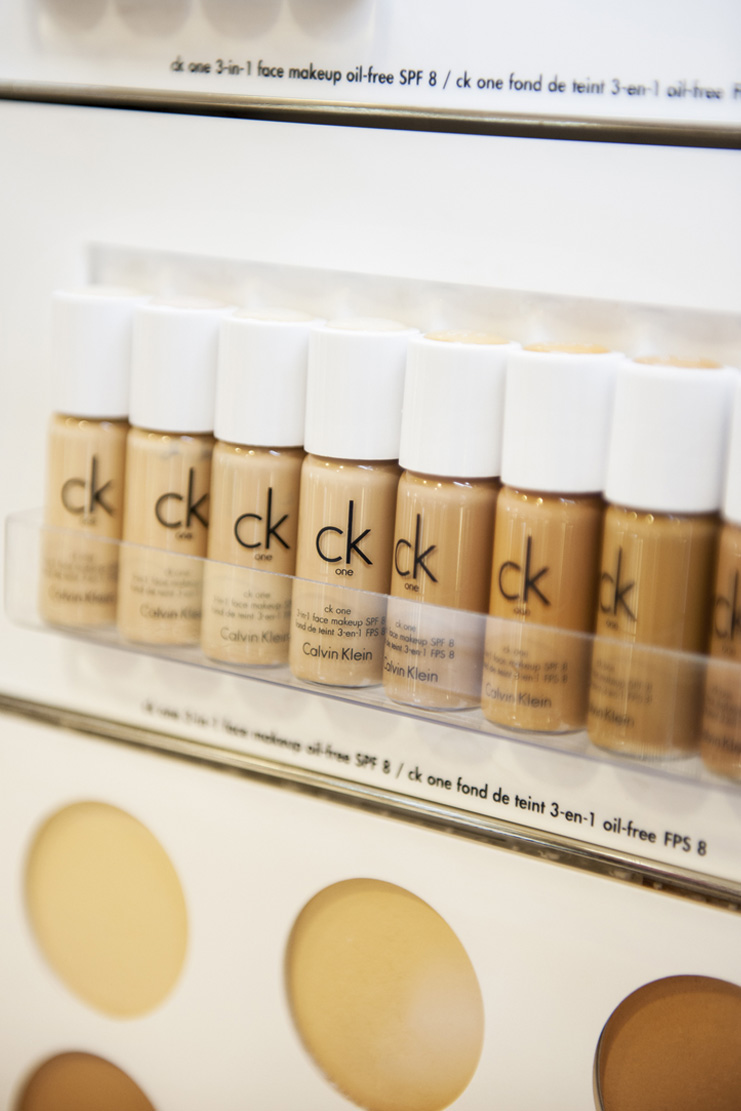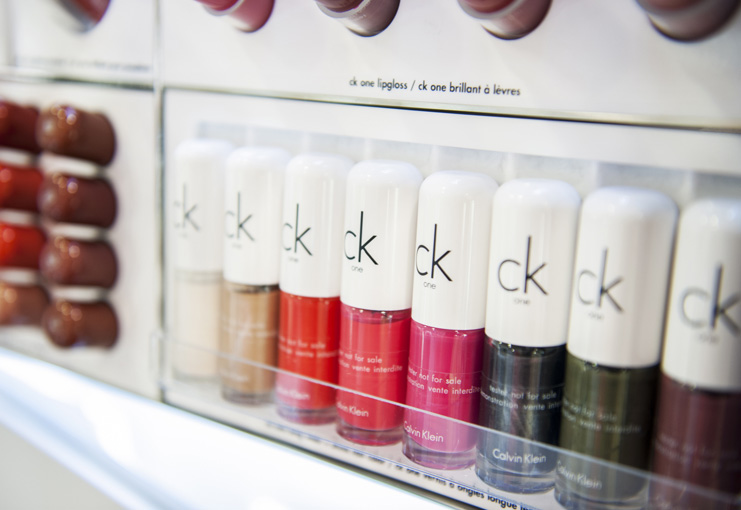 COTY ESPAÑA
Stand Calvin Klein / CK
El Corte Inglés Marbella
Coty España commissioned us to create a project to promote their new brand image for Calvin Klein and CK Make Up in one of the most important stores on the Iberian Peninsula (the El Corte Ingles store in Marbella).
It involved creating a balanced concept incorporating the brand's fragrances and the new MakeUp product line, which also required the re-design of some of the furniture proposed by the international department for the new product. A ceiling was also included in the design proposal, which helps to make the space more noticeable within the store.
The outcome was a very prominent, compact space, which can be adapted to the sales needs of each of the brands in question.