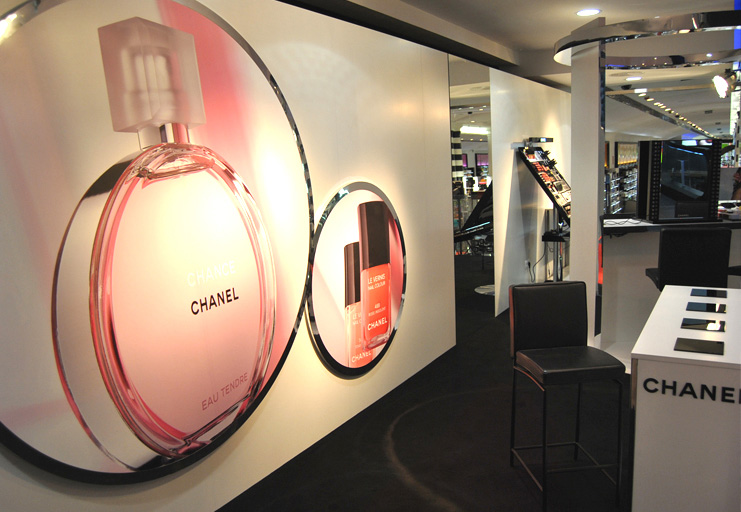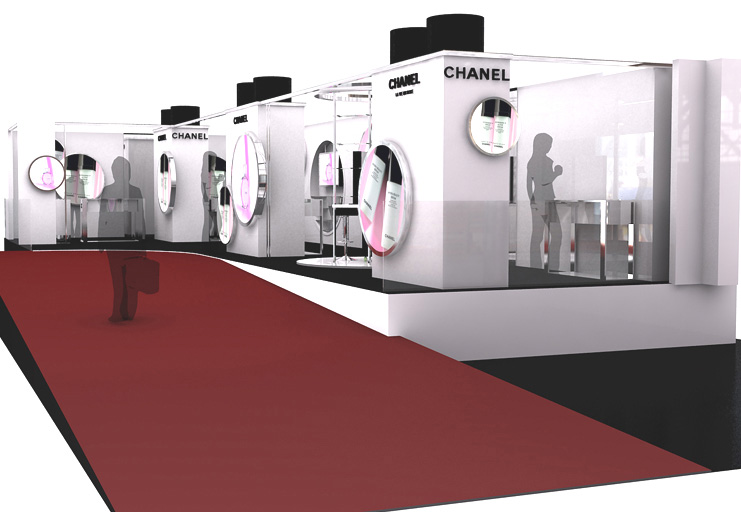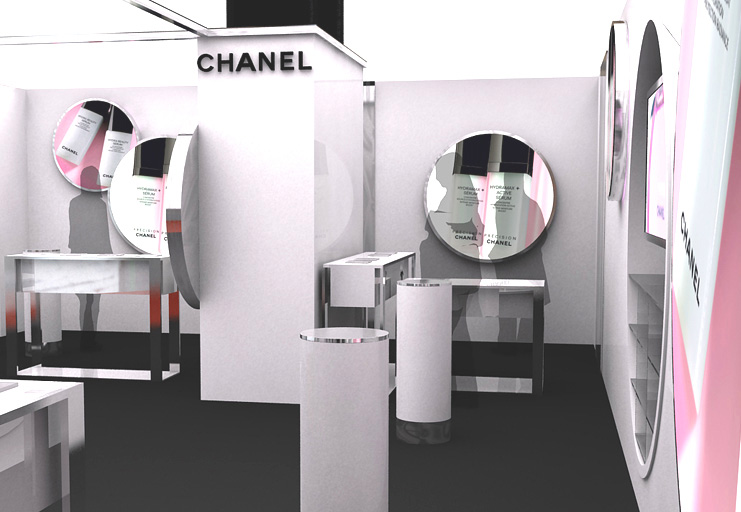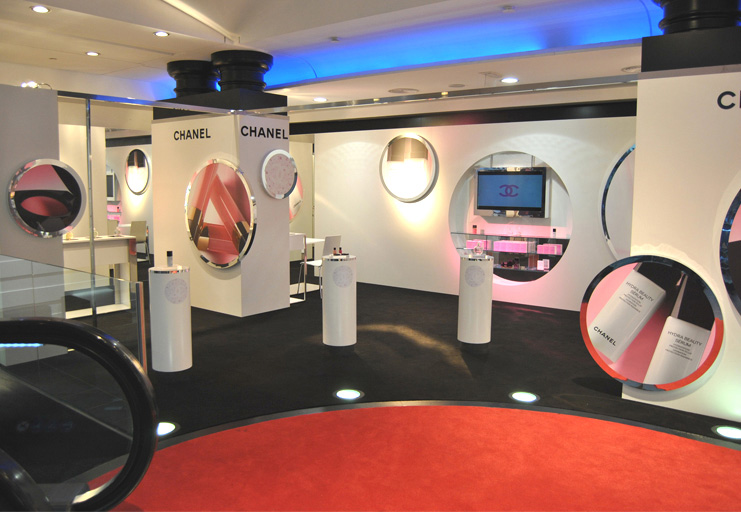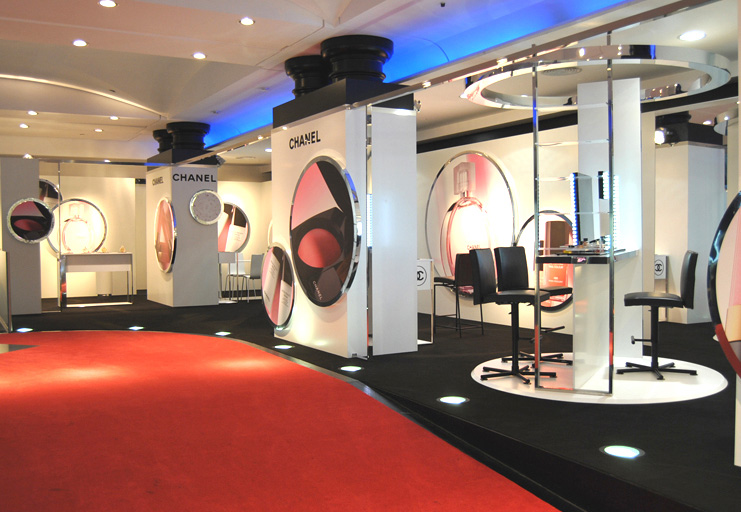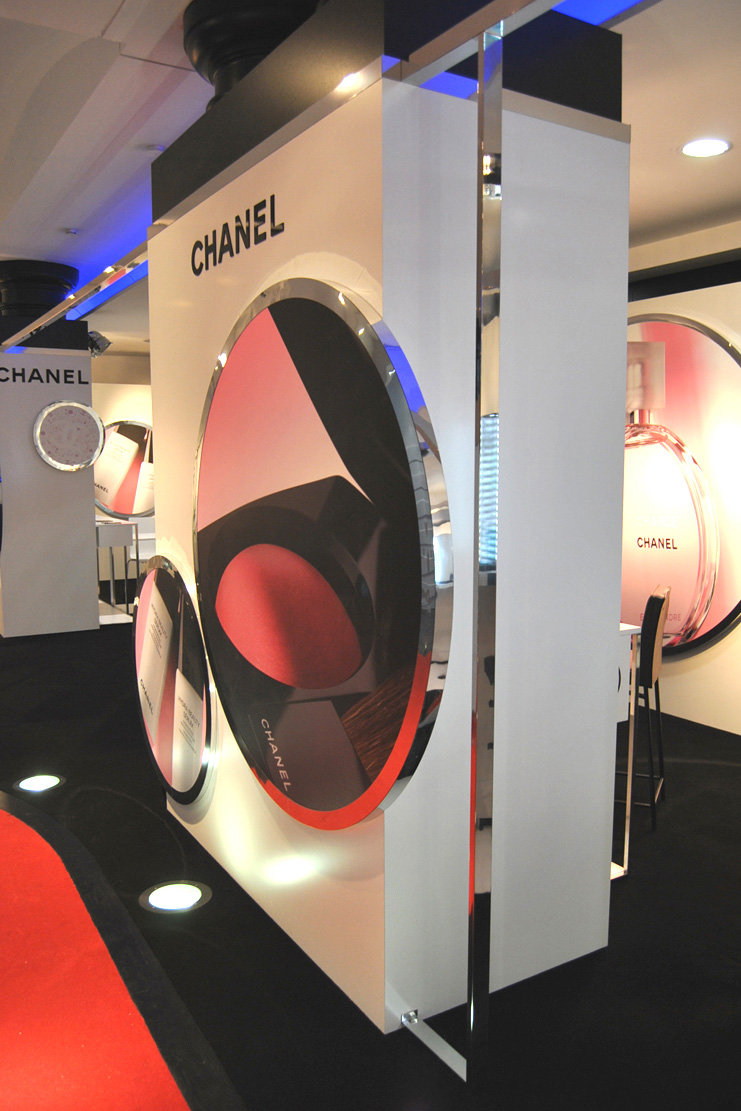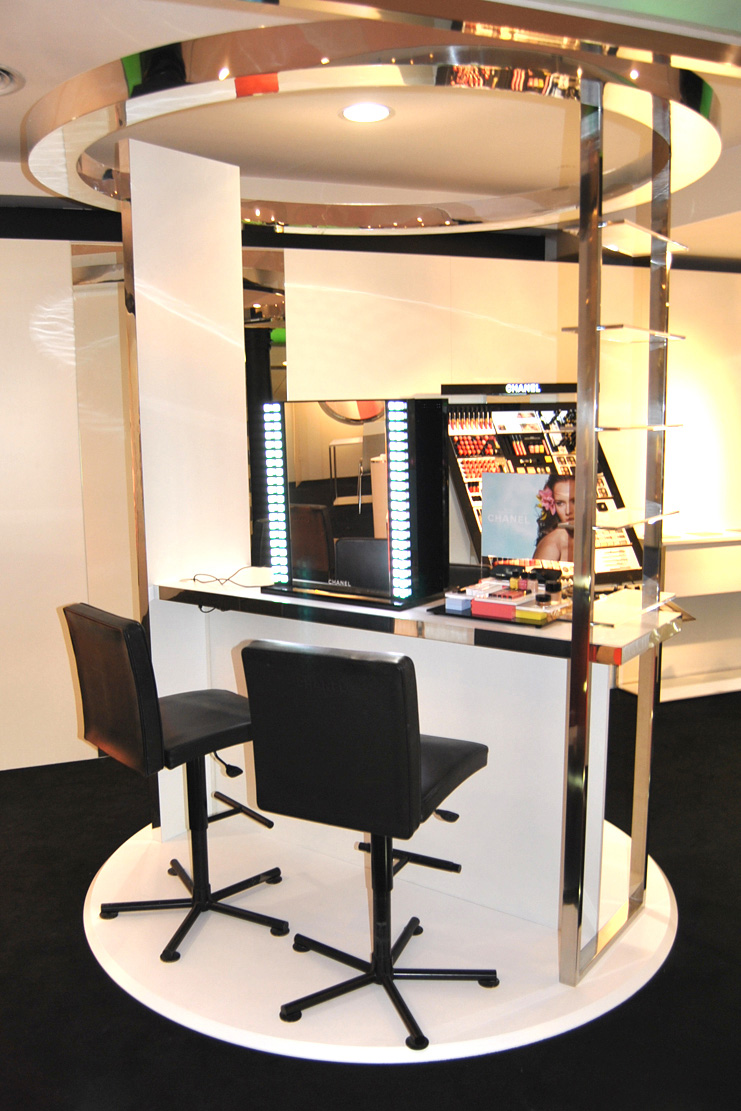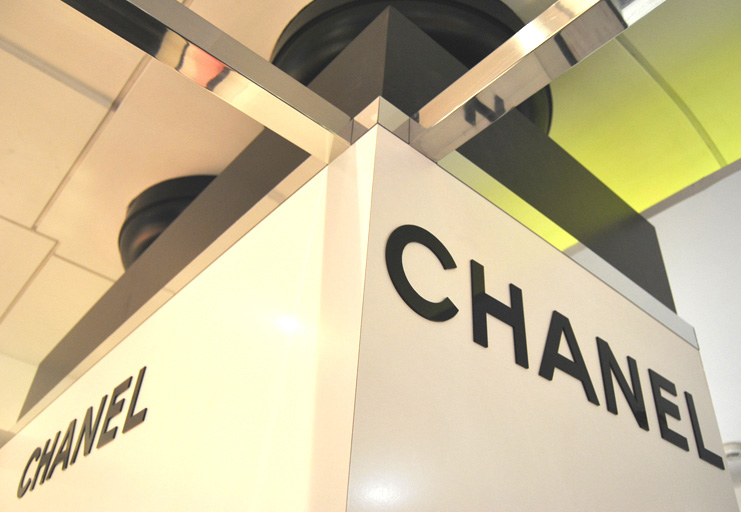 CHANEL
Promotional 'La Vie en Rose'
Sephora Barcelona
CHANEL commissioned us to design and produce a promotional space for the launch of their new perfume "La Vie en Rose". The activity took place simultaneously in the two main promotional areas of the Sephora chain, in Barcelona (Triangle) and Madrid (Gran Vía).
We based the concept for the spaces on designs supplied by the client and complementary aesthetic solutions from our own creative department. The outcome was a roomy, elegant, bright and luxurious space, which highlighted CHANEL's exclusive make up product stand.