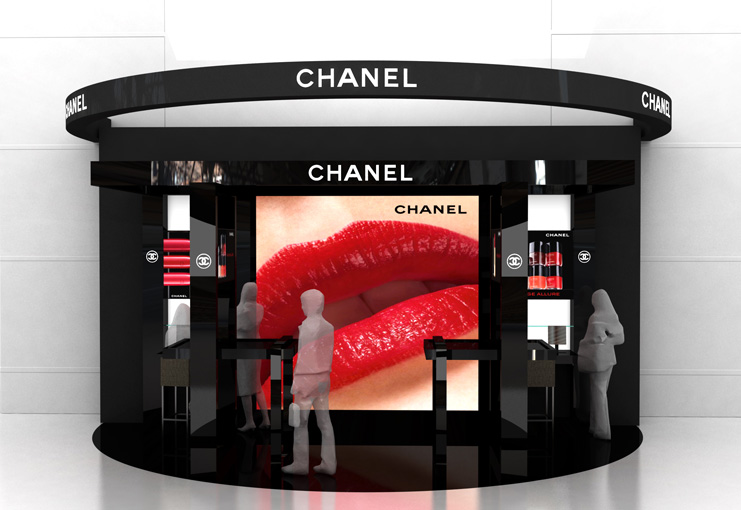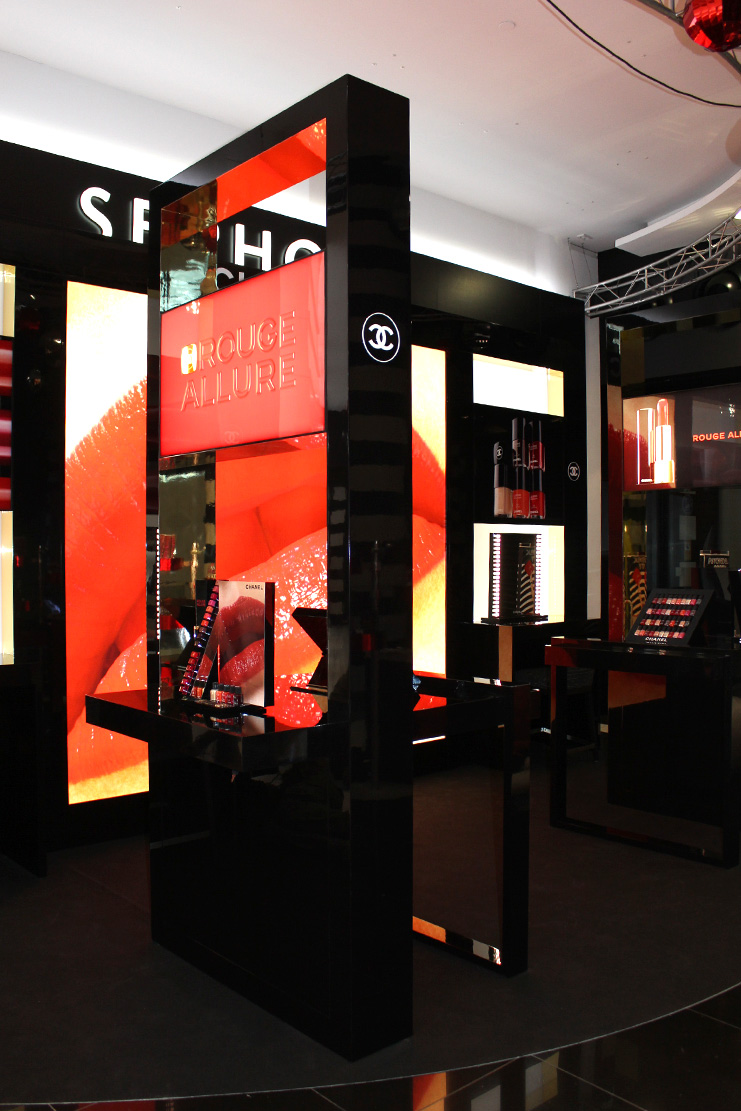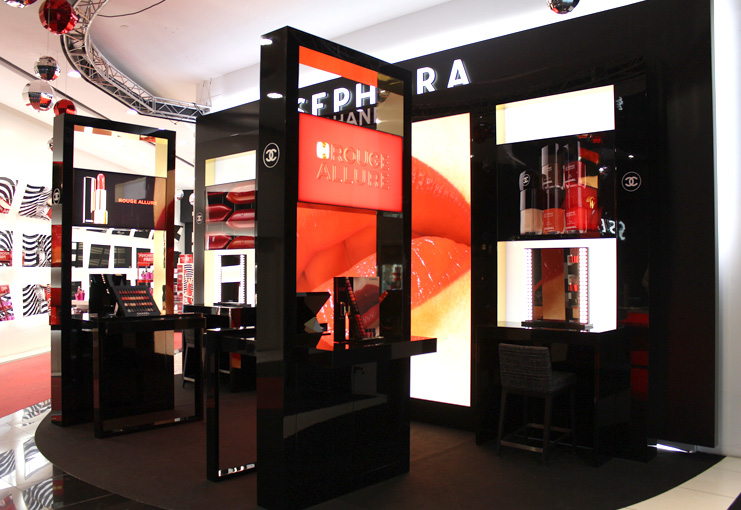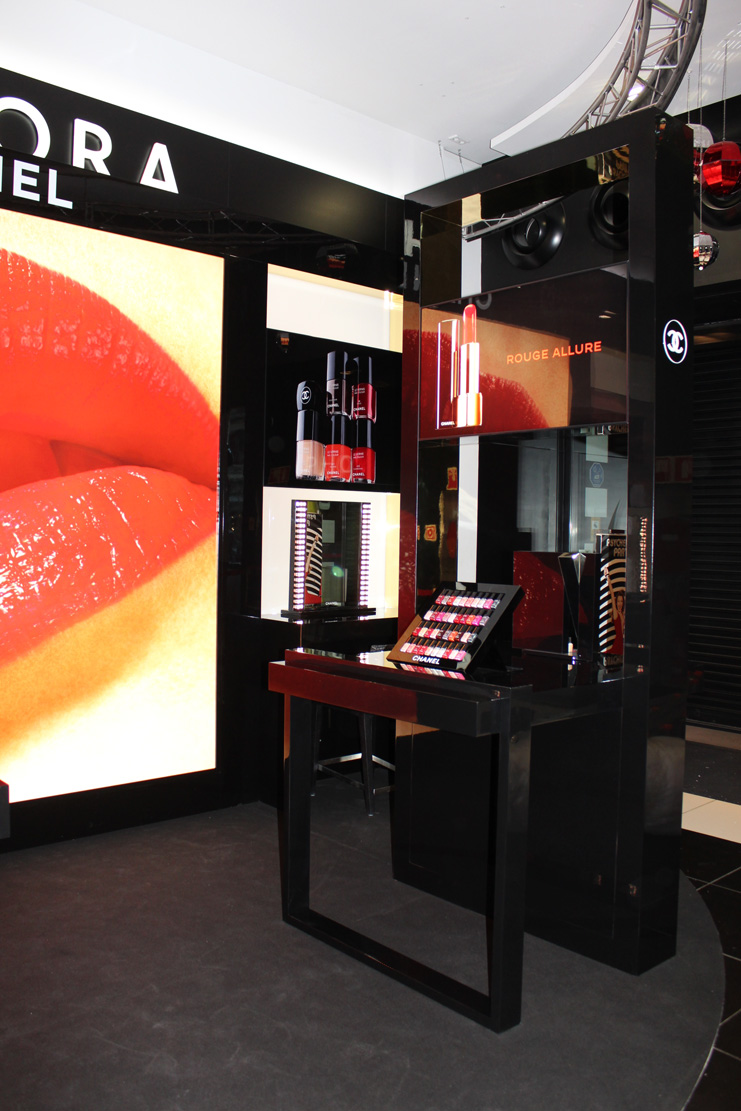 CHANEL
Promotional Rouge Allure
Sephora Barcelona
Chanel commissioned us to design and manufacture a one-off promotional space for their Rouge Allure lipstick range. Based on concepts supplied by the brand for this promotion, the unique design was used internationally in one of the most exclusive and important promotional spaces in the Sephora chain.
The use of the brand's style codes alongside the strong product image campaign provided the basis for our space design.