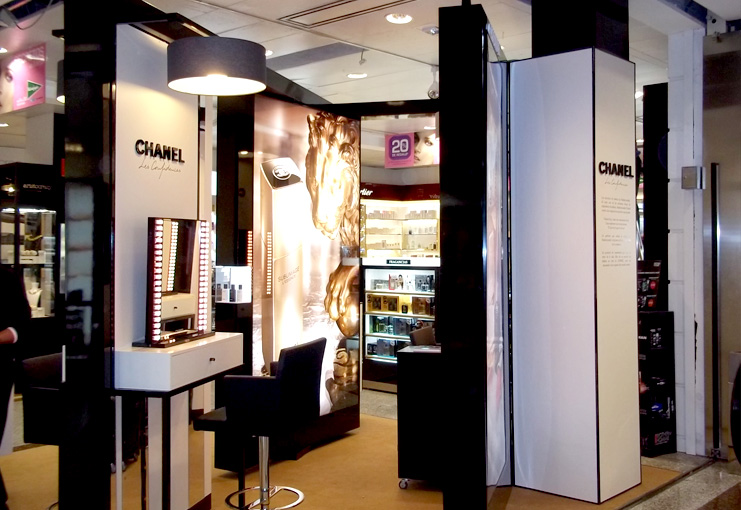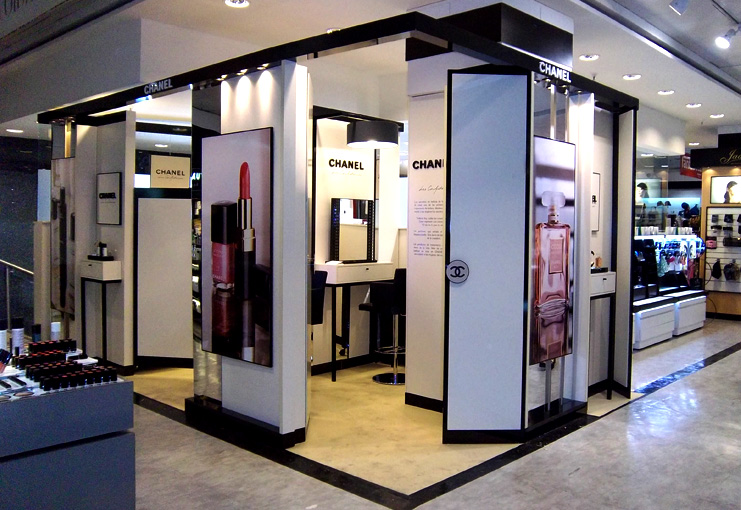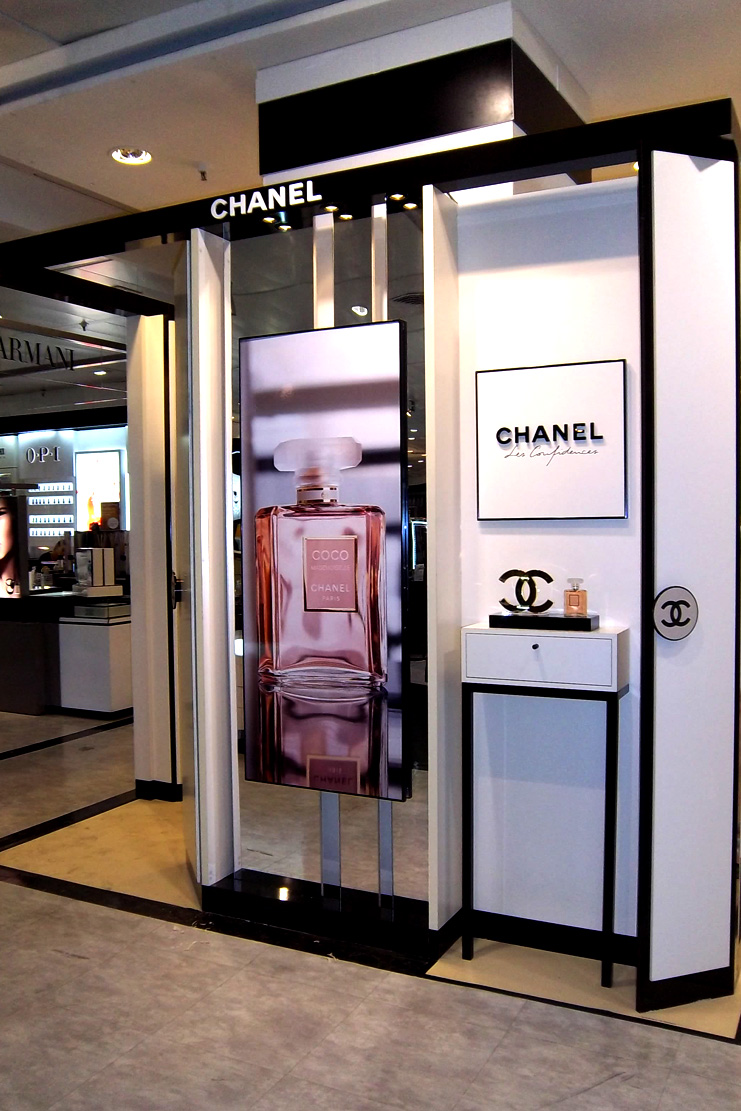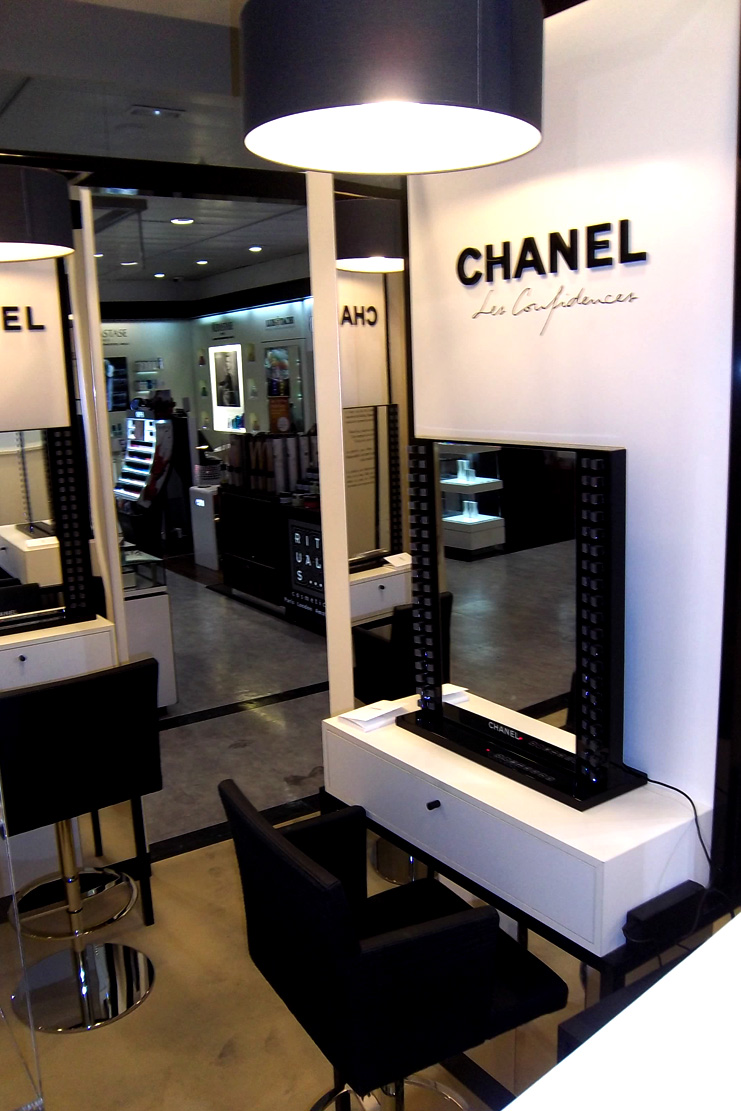 CHANEL
Promotional Les Confidences
El Corte Inglés and Sephora
Chanel requested our services to design and implement two important promotional spaces in Madrid to launch their Chanel les Confidences promotional campaign. The Chanel París "guidelines" were meticulously followed to recreate the appropriate intimate, luxury, and subtle environment to present the new product in the spaces. The quality and eye-catching nature of this promotional project means it is suitable for use in any permanent space.