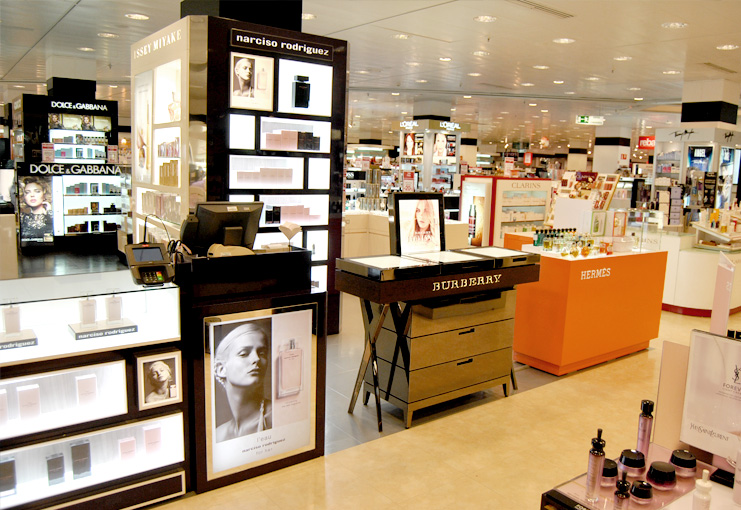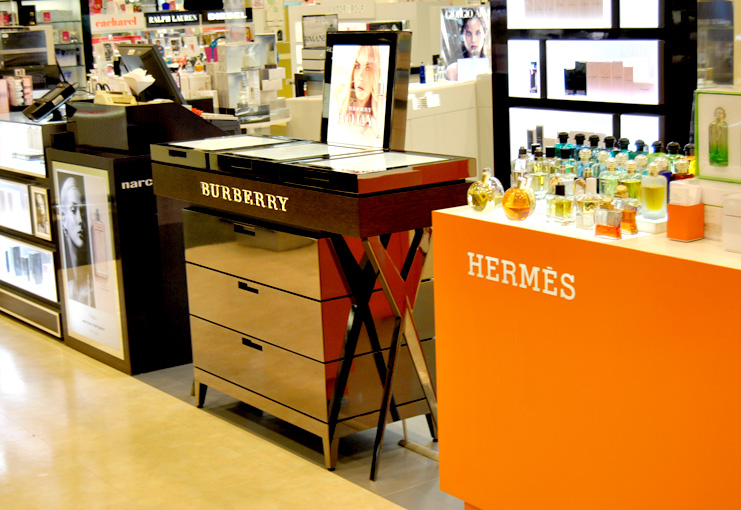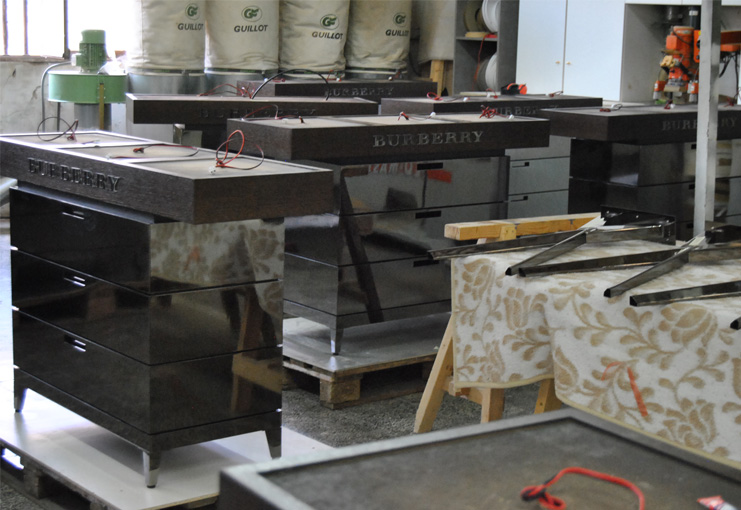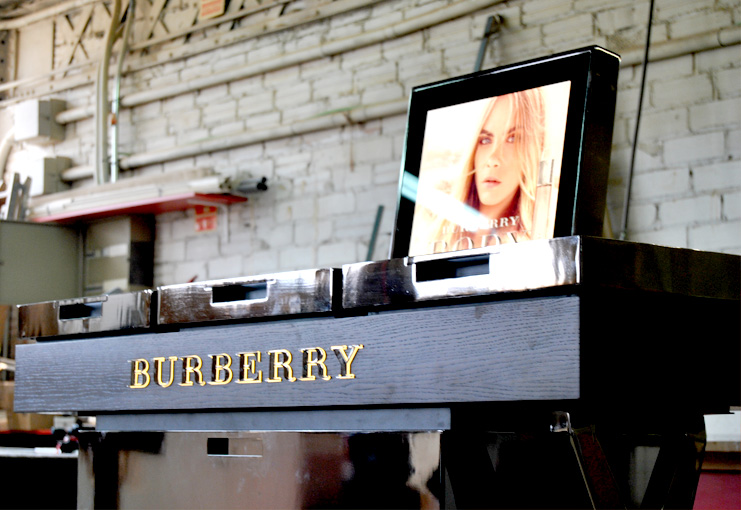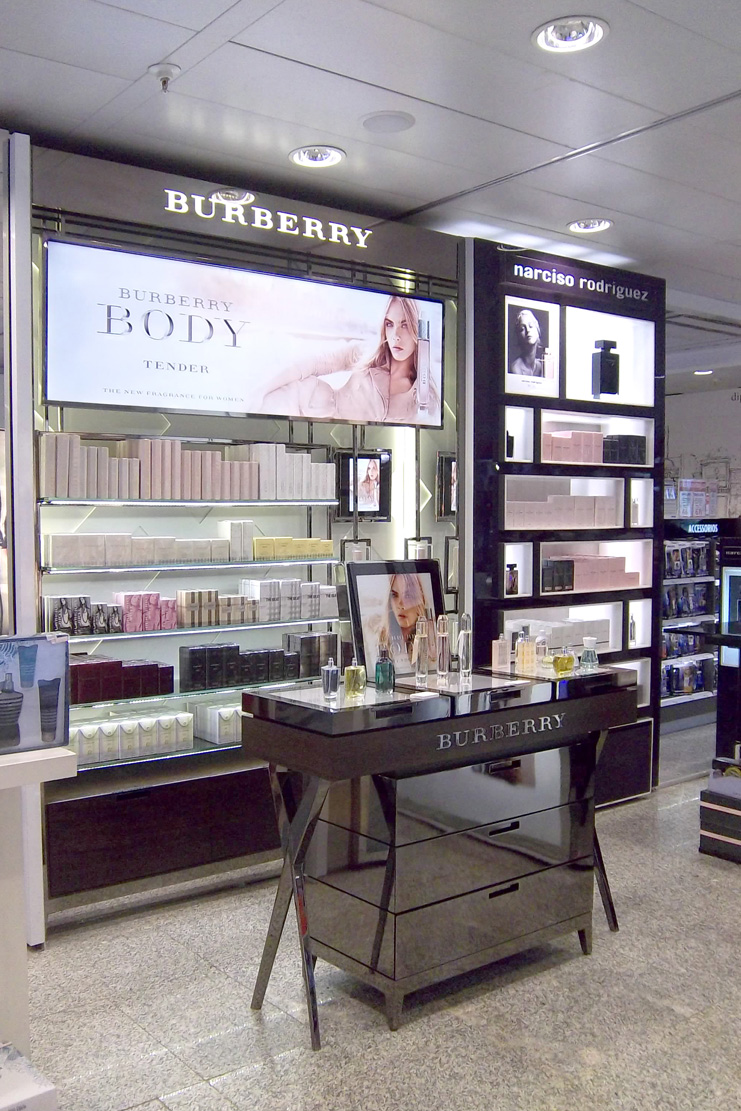 BPI
Buberry implementation
Several centers El Corte Inglés
We were commissioned to implement the new corporate furniture image for Burberry in Spain. We adopted the base designs from the London team and found technical solutions for all the elements to adapt them to the BPI group's multi-brand spaces in El Corte Inglés. Given the urgency of nationwide implementation, all the new materials were tested and applied to the final furniture pieces in record time. The resulting proposal gives the new brand a notable and high quality presence, which is already competing on the Spanish market through their line of fragrances.