HUB OF EXPERTS
The Punto Hub of Experts is a network of professionals. We believe that
every project is unique and deserves a specialist. In addition to our
experienced internal team, we act as lead consultants to a selected network
of talents world wide, that are activated as the project requires.
This way of working allows us to embrace a wider range of retail possibilities
provided by the top professionals in the market.
Our objective is to serve our clients excellence in every part of the process.
We create, brief and direct bespoke teams of retail experts for each project.
FORMULA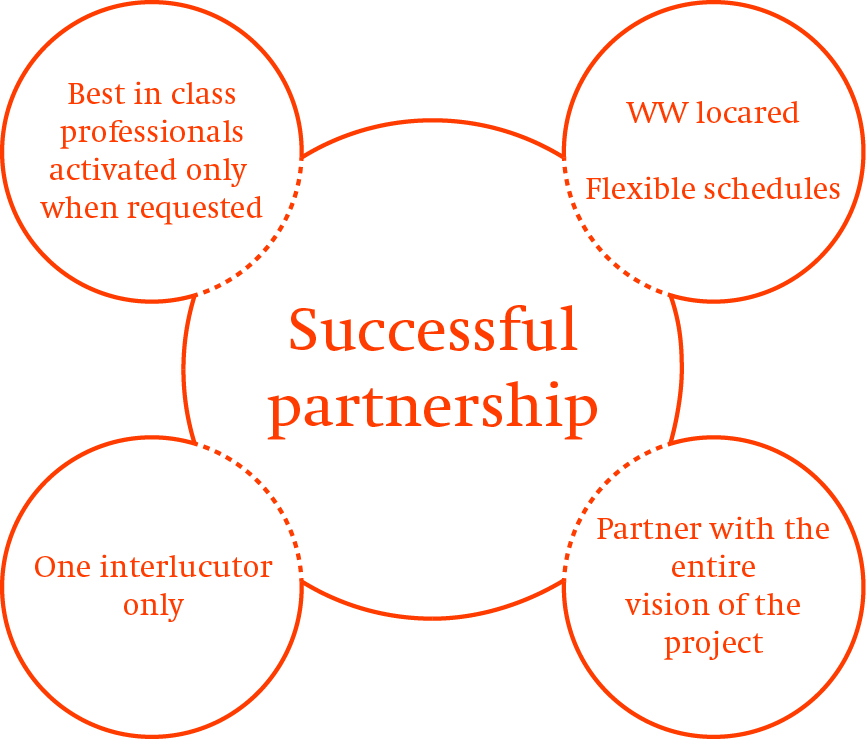 WELCOME EXPERT
If you are interested in joining our Hub of Experts please complete the form: